Hi There,
So this is one of the use-case I have received from one of the customer that while trying to post Timeline Activity from Rules Engine to Slack by using Action :: Call External API .The Data posted has formatting issues. 
So this is the configuration that I have -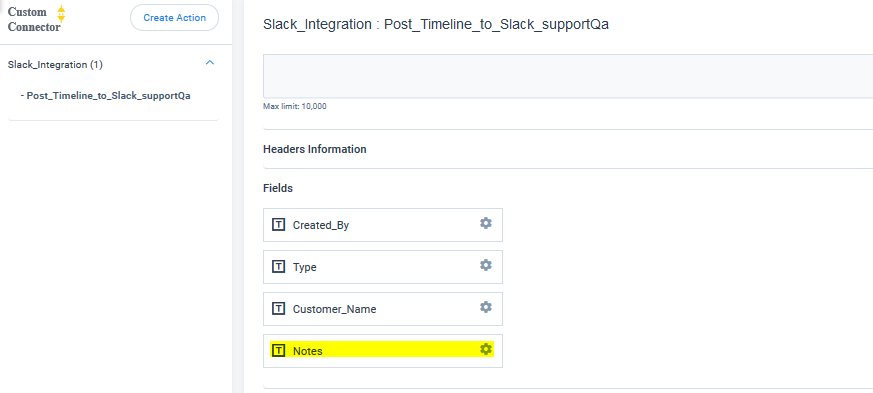 And the Note field in Activity Timeline object is a Rich TextArea and the payload field that be have configured( in Administration > Operations > External Actions. )is a normal String field, hence html tags are also getting posted.
When we fire the rule -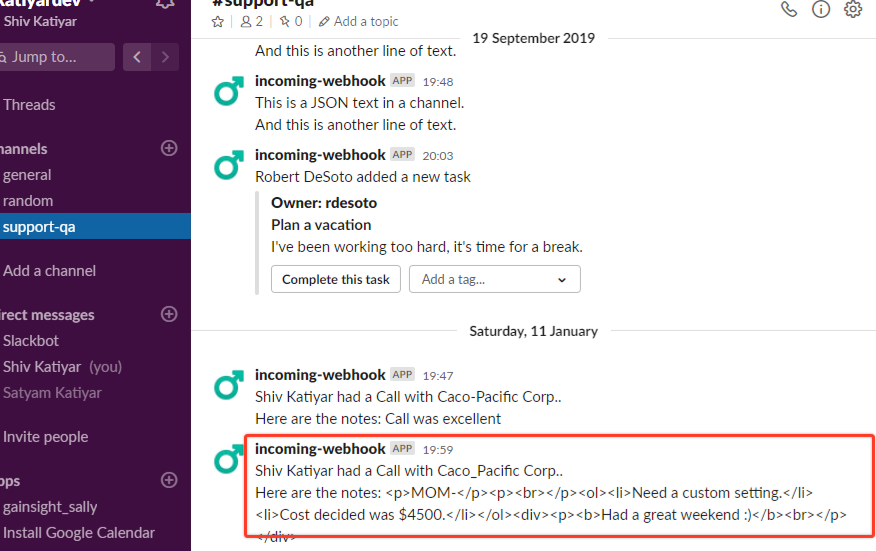 So Is there a way to handle this currently? If not, then can this be added to the road map?
Thanks
~S