[Customer request].
Hi Team,
Customer would like to see few improvements in the E2T email notification. Below are the scenarios.
Scenario1: If customer signature has more than 5 images and every time they log a timeline getting the below notification. The outcome is the email is logged.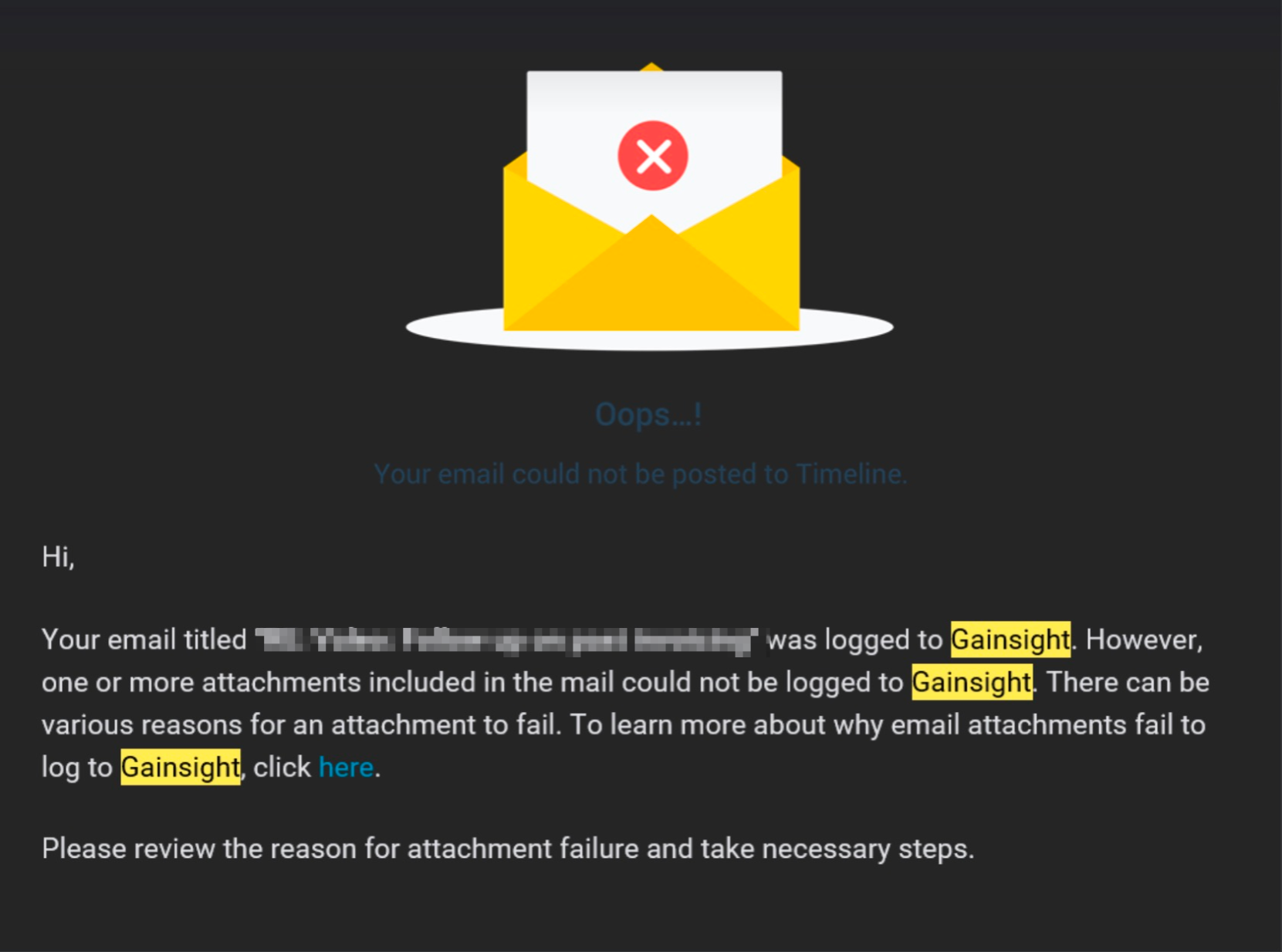 Scenario 2: While logging a timeline with a character count of more than 33K, they are receiving the below notification. The outcome is timeline didn't log.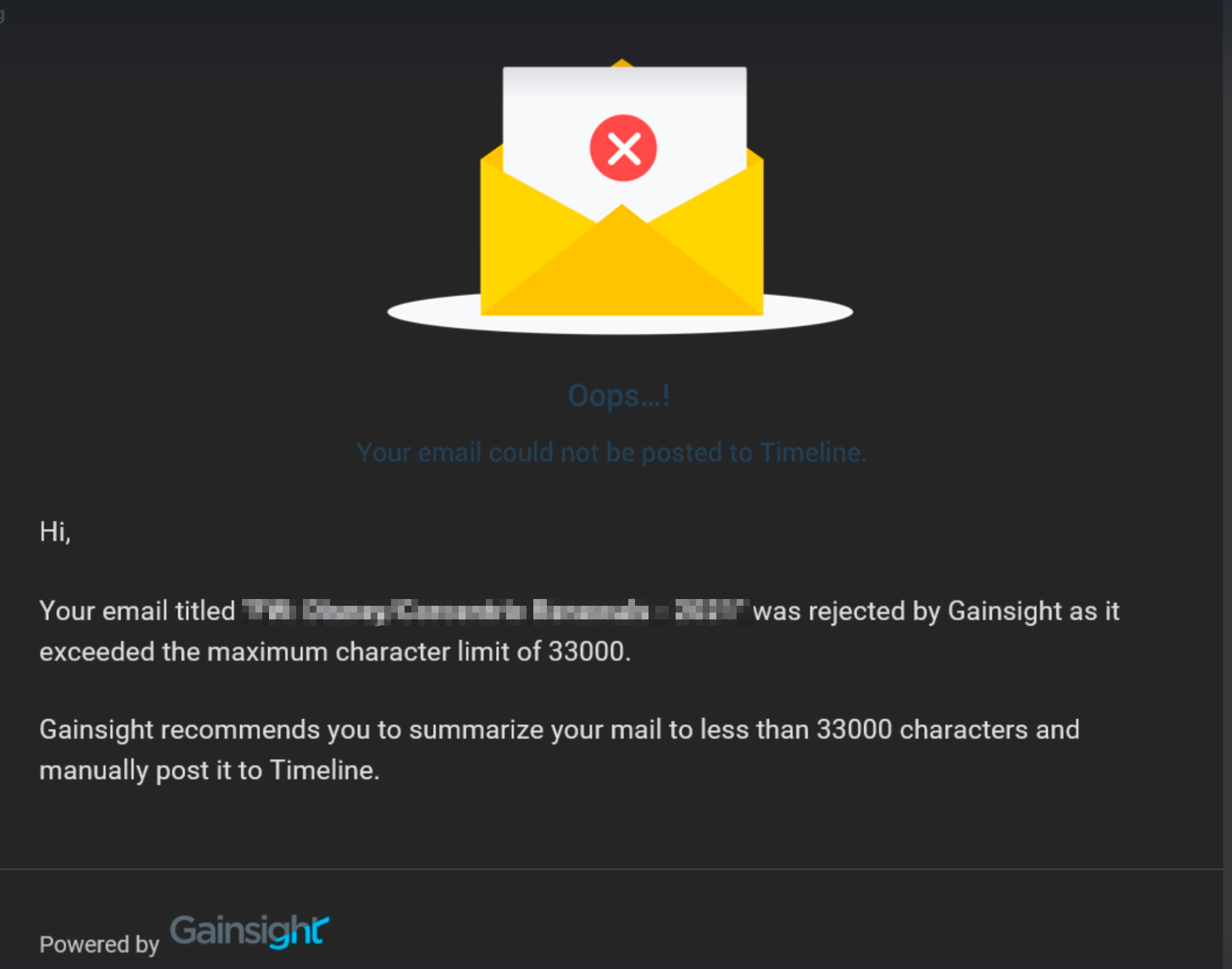 For both the cases, they are receiving the email with envelopes with a red circle with an X. Customer would like the problem identification to happen more quickly, especially if most of the time they are ignoring because it's issue #1. they don't want to have to open the email to read the specific issue. Net, they need to know more quickly what happened.
Kindly review and change the image to be different for an attachment error vs. the no-log error for easy identification.
Thanks,
Ravindra