In the Product Mapping process we often have existing rules or features we want to duplicate but with just a couple of tweaks.
For example, here is a feature that captures pageviews across various, similar pages: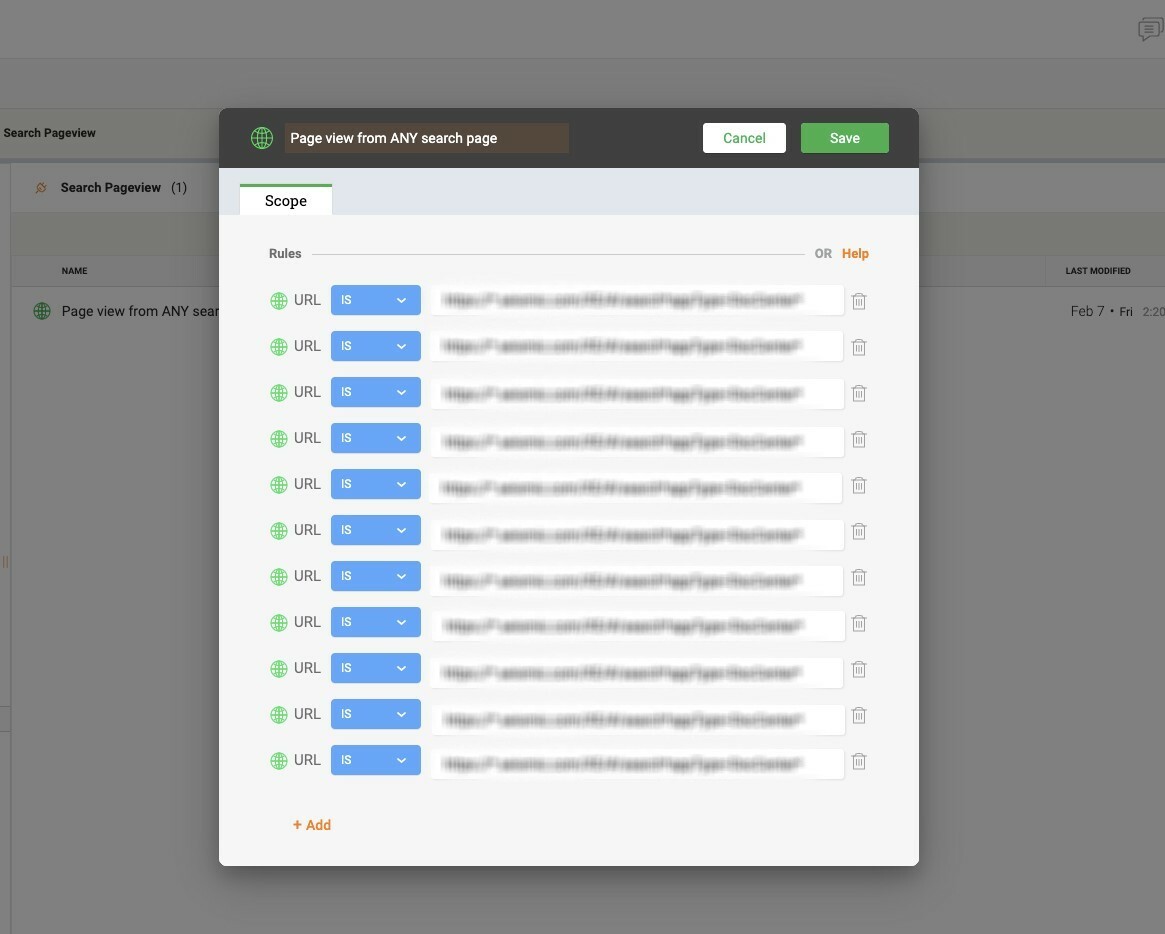 I'd love to create a feature similar to this, but with a UI element tagged on it.
To accomplish this right now I have to open two browser windows and copy paste all the URLs into the new feature.
Can we get a "duplicate" button for a feature or rule that will simply let us duplicate it and, ideally, update the type, i.e. from URL rule, to "Tag UI element"?