USE CASE: 
In PX, with the current design we are not able to change the icons/emojis in the surveys. For E.g, Considering the Boolean survey, we have two emojis with the different expressions. Here is the image,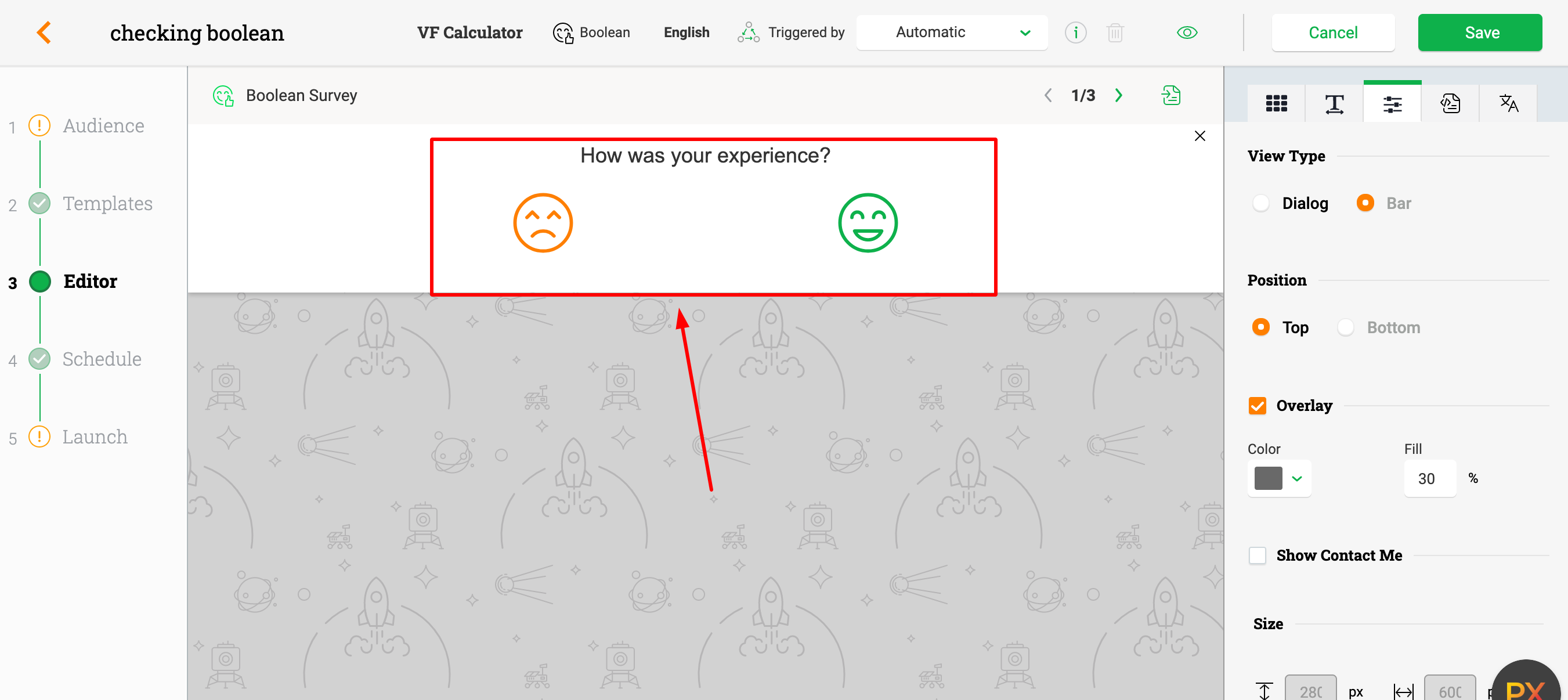 Some of the users, may not want to use the face emojis, as they might come off as racially insensitive. But with the current design, we can't change the icons. 
So it would be better if we have the option to edit the icons, either through code or by including some other symbols in the PX, like Thumbs-up/Thumbs-down symbols. 
Thanks,
Shireesha.