Hi Team,
Hope everyone doing great  !!
There would be instances where executives would like to see the accounts that have started red in a particular period of time and how these accounts traversed to different color labels either green, yellow, etc, over the course of time.
Similarly few accounts started at yellow and how they turned to red or green over the course of time.
With the above  use case , How about a Sankey Diagram which gives a thorough overview over time!!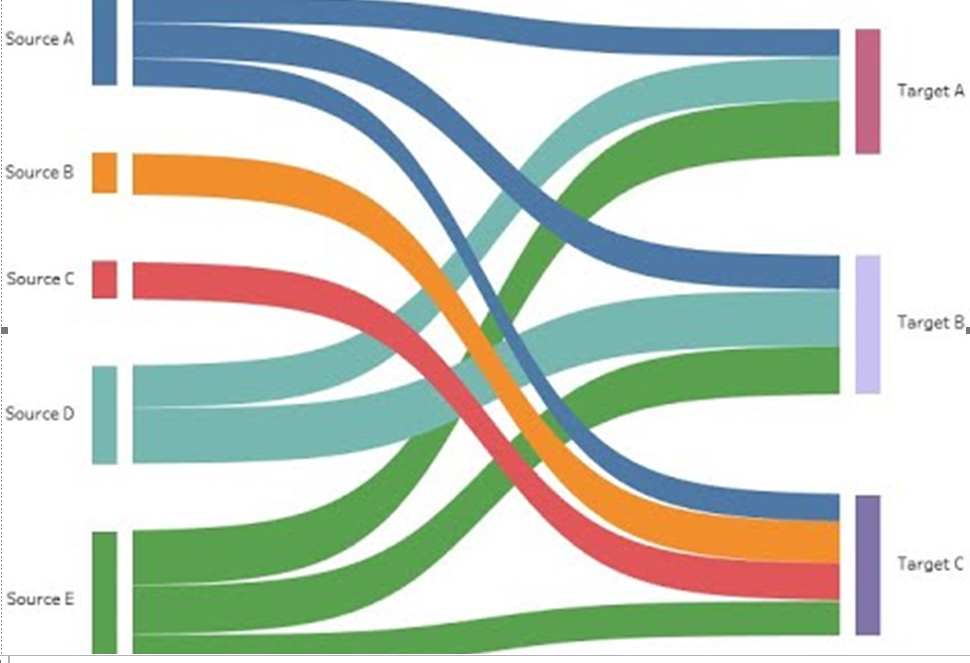 To explain the above, Sources and targets are the color labels  and when we hover over the lines/graph, it should show the time/date and the number of accounts in that state.