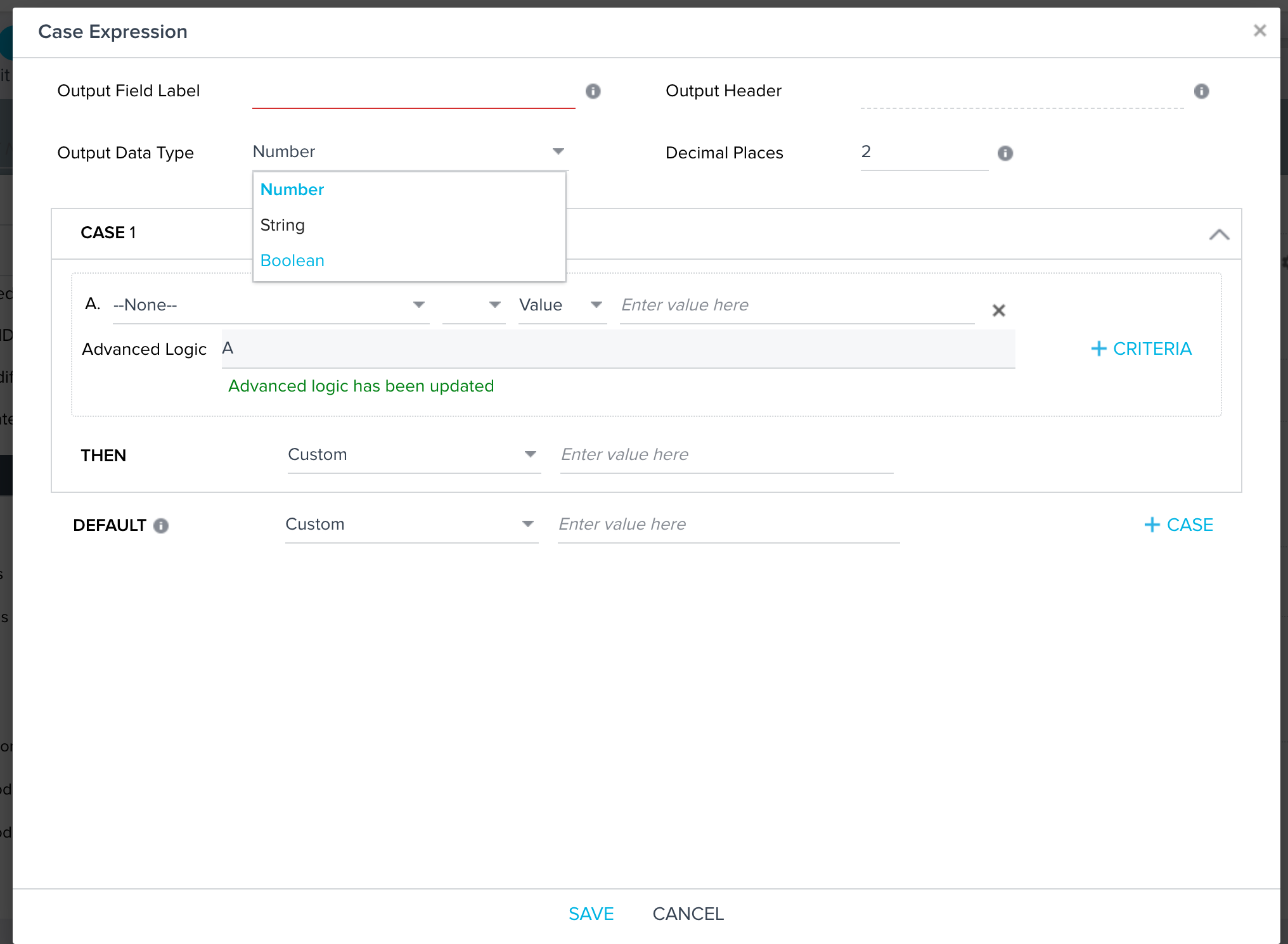 The out data type here is limited to number, string and boolean. But we have encountered multiple usecases where the final out put fields needs to a date based on set of conditions/criteria.
Is this something in road map?
This ability to have date type in the case statements is not a possibility in Data Designer also.
If we can have the ability then it would be super helpful