Hi,
is there a way to use a PX survey to collect feedback on help topics, like you see it for example in Microsoft help and on Gainsight help topics? It should appear embedded at the end of every help topic and allow to add a comment if a user isn't satisfied. Or, if this isn't possible, appear when a customer clicks on a feedback button.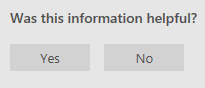 Has anyone implemented such a system using Gainsight PX?
I would be grateful for any examples, suggestions, ….
Susanne
Best answer by dileepnalla 25 March 2021, 08:42
@Susanne 
Thanks for posting on the community, We have CES survey engagement which can be helpful to meet your use case.
However, I recently worked on similar use case, and suggested them a workaround. Check if this can suit your needs.
This is purely a workaround.
Video recording: https://share.getcloudapp.com/geub88Y5
Screenshots: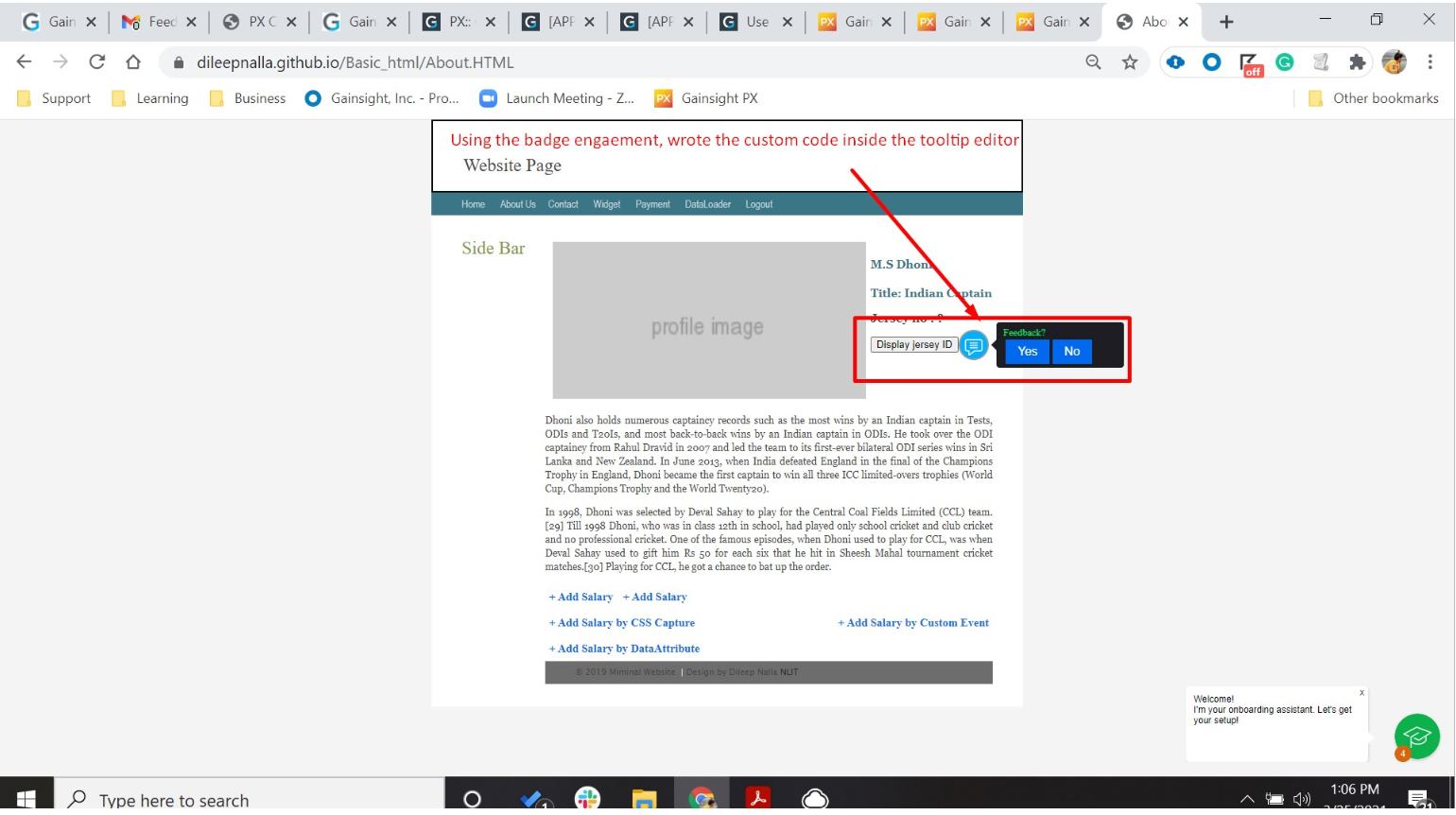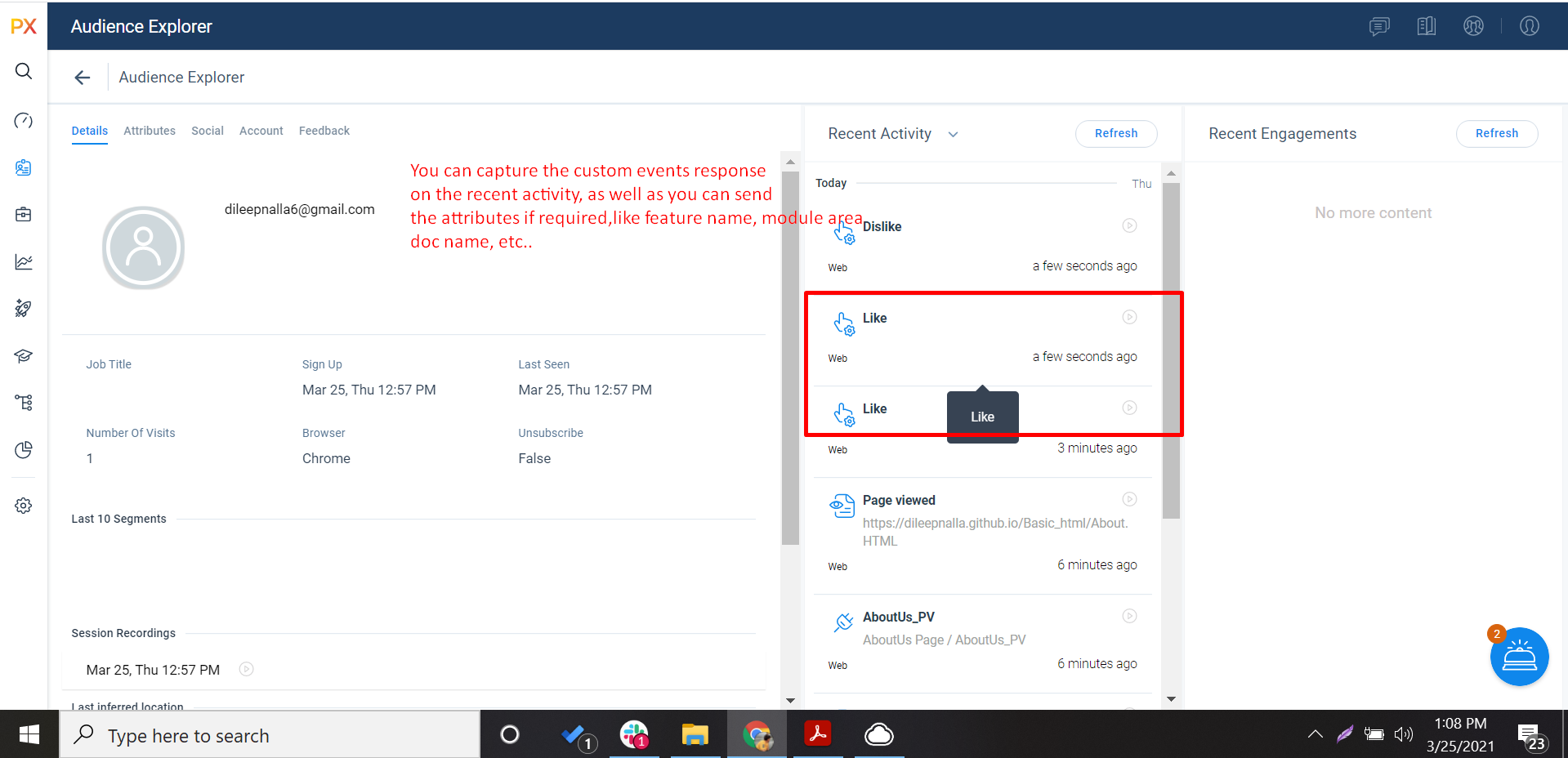 Prerequistes:
PX Subscription should be enabled by "allowJS content"
Needed custom events code to perform
Allowing the badges
Limitations:
Capturing the comments.
Reachout to PX support at pxsupport@gainsight.com for any issues
Thanks
Dileep Nalla
View original