Hi All!
I have been getting this question a lot lately from many customers, so I figured I would create a Community post so that all could benefit…
--------------------------------------
There is currently not a CSV download option for usage data within the PX application.  The only ways to retrieve usage data collected within PX is through the aggregated Amazon S3 Exports or programmatically using our REST API. 
So, what can you export you might ask????
On the PX Adoption Report, you can click on one of the Users/Accounts number counts and then download those records as a CSV file.  This filtered User/Accounts export could then be shared with other teams as necessary (e.g. Product Marketing). See below: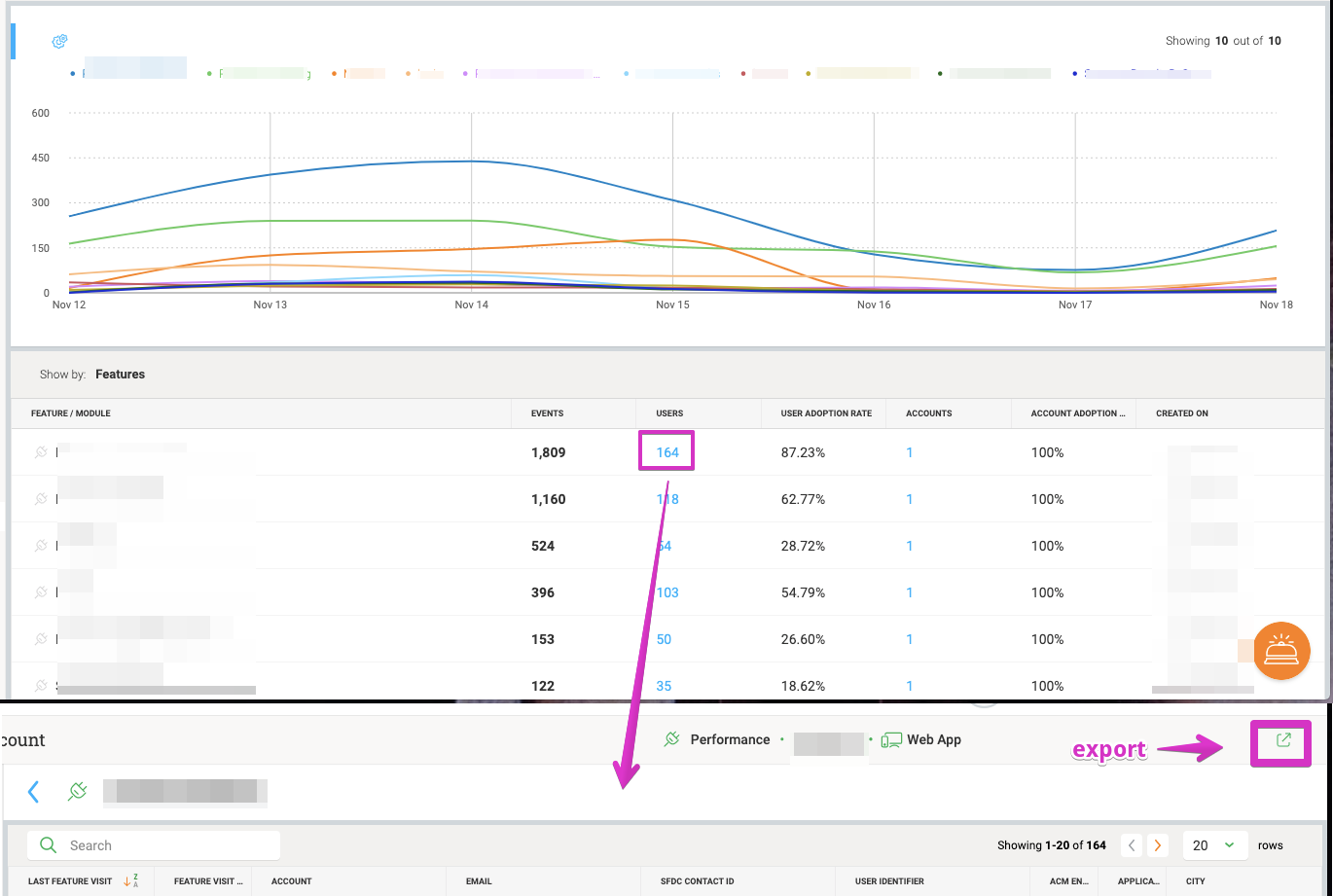 The CSV export option is also available within the standard Audience Explorer and Accounts Explorer in the top right corner.  So, you can build filtered Users/Accounts using many possible filtering criteria and then use those exported data sets as needed.  See below:

You can also export Feedback results. See below:

And Engagement Performance results. See below:

And also Survey Performance results. See below:
I hope this was helpful, but please keep your product feedback and Community posts coming!
Take care,
Link