Currently while we integrate SFDC with the PX, we have only the 4 types supporting (String/integer/ boolean/ number). While we search
for the fields in the SFDC to map, the lookup fields doesn't show up. We should enable the "lookup" fields also to show up for mapping.
Can we add the Lookup(alphanumeric ID) also to be mapped with the string type in the integrations.
Best answer by dileepnalla 30 September 2019, 11:26
Workaround:
Here is the video of the workaround:
https://share.vidyard.com/watch/bHFMKtjqCxh9eiHCQy4s8j?
In Description:
1. Create a text field in SFDC

2. Create a workflow to load the value from the lookup to the text field.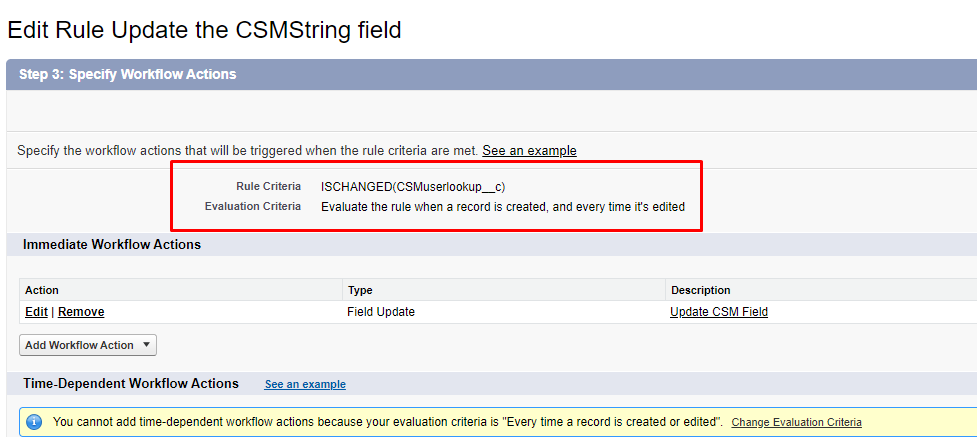 Workflow will take care of the automatic updation of the values, and configure that the workflow should be triggered upon change of the lookup field.
3. Map the newly created text field with PX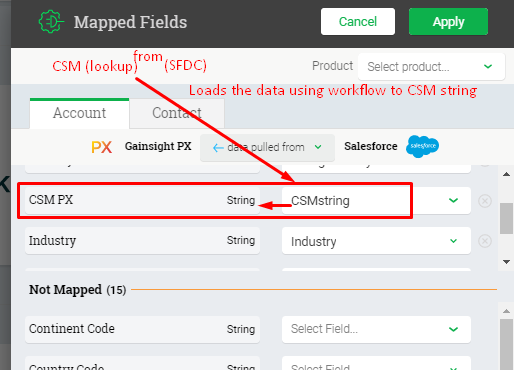 Thanks
Dileep Nalla
View original