I have created a new table to store a file with some daily usage data, and I would like for the file to be uploaded automatically to this table. When Gainsight was implemented in my company a cURL was given to the Product Analytics department to be able upload data automatically into MDA. But now I don't know where the cURL is. Has something changed?
Before:
After:
Best answer by phanindra_sambaraju 17 October 2016, 13:42
Hi Cristina,
You can find "Generate cURL" option under "Import Data" tab. Navigate to the object for which you want to generate cURL, through Administration>Data Management. Now find "Import Data" tab on the left side of your screen, where you can find the "Generate cURL" button.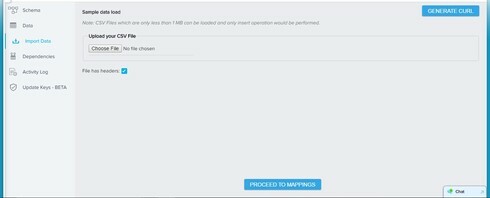 Thanks,
Phanindra
View original