I was trying to create a CoPilot power list using Data Spaces, but but it gives me an error "No account reference found in 'OPS: Tasks and Actions'.Create a account lookup to Salesforce Account object to proceed."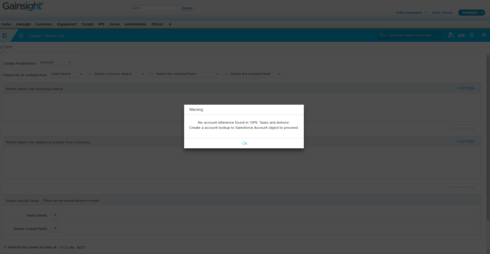 I opened a support ticket and was told "This is already a known issue. Our Product team has prioritized this issue and plan to make the fix available in the December Patch release."
Best answer by kevin_ly 7 June 2017, 19:31
I was able to solve Jake's Issue.
One thing to make sure when adding Account ID in a DataSpace to make it useful for Copilot is it needs to look like this when added. ( Primary Account Reference)

This is how you would add it, by clicking to whats similar to screenshot below.

View original