Hello everyone!
we are in the process of setting up GS. I wonder if one of you has a screenshot of the Gainsight widget in Dynamics CRM. Obviously happy if you will make customer company name etc. invisible.
Thanks in advance
Swen
Best answer by dan_ahrens 31 July 2019, 17:40
Hi Swen. Welcome to the Gainsight forums and congrats on setting up your instance.
Here's a screen shot of a demo org with the Dynamics widget enabled: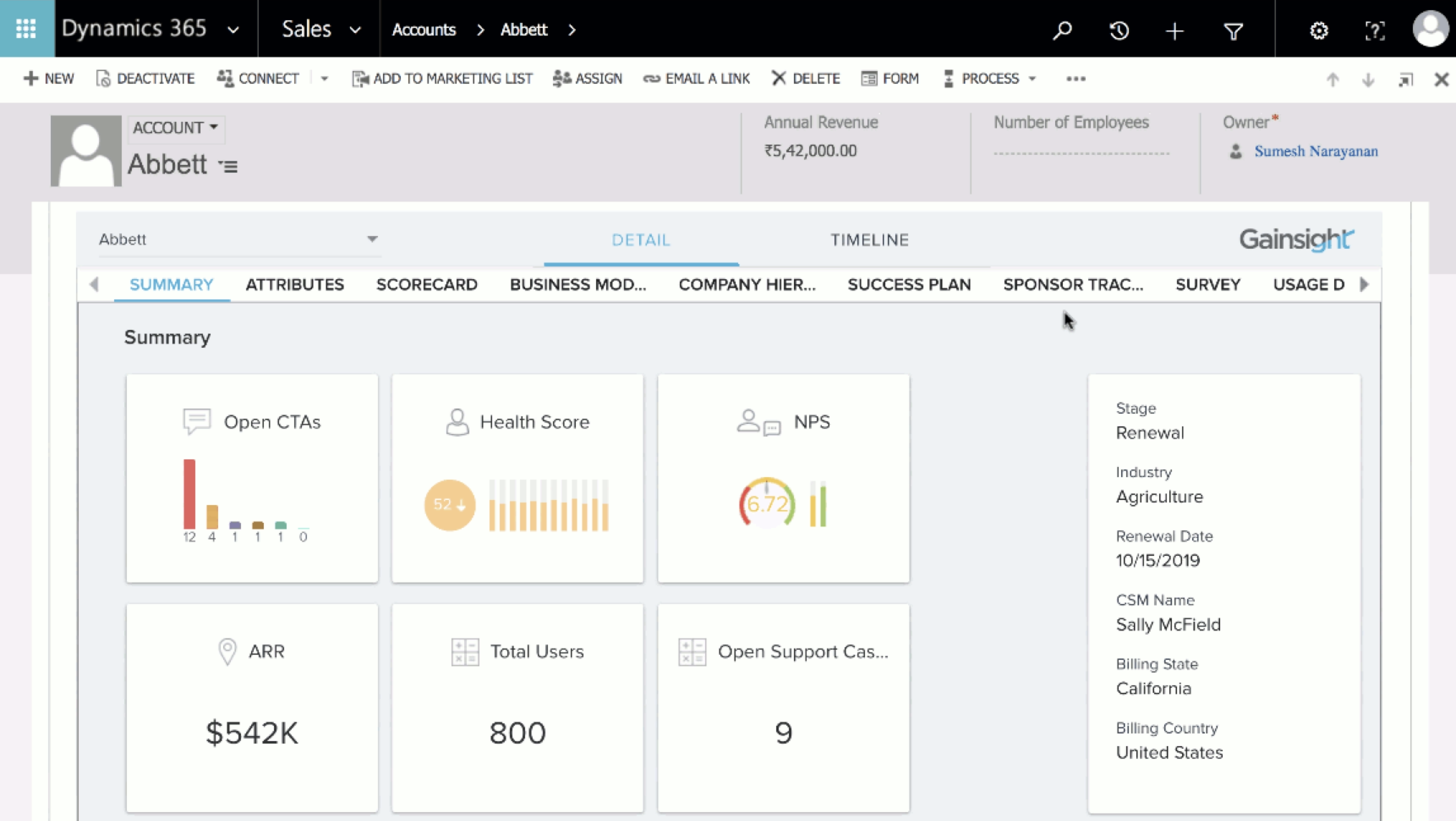 View original