Hello,
When I try to use Gainsight Assist in my Outlook app, it shows me an error under the "Log Email to Timeline" option that says "Something went wrong! Please try again."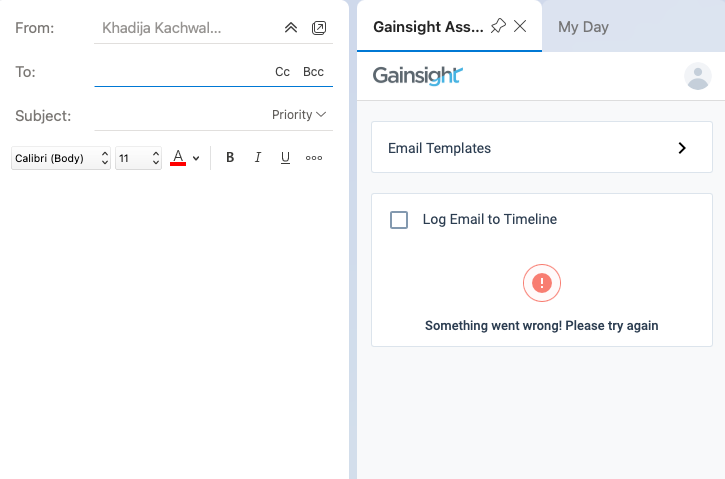 This is the New Outlook app on Mac. Any ideas?
I've tried to remove and reinstall the ass in as well as close and reopen the Outlook app.