Hello! I am working with our Business Intelligence team to import our historical customer health data into our data warehouse to be paired up with a variety of other datasets . We have done this with other MDA tables (NPS specifically), but have recently had some staff turnover leaving us without the knowledge on how-to do that. 
Our BI team says they just need the API names of the object and fields to make the connection. 
Is there an easy way to download the schema?
Thank you!
Best answer by Wayne 24 May 2021, 20:04
If you go into Data management and select your object then click edit object this will give you your object API name.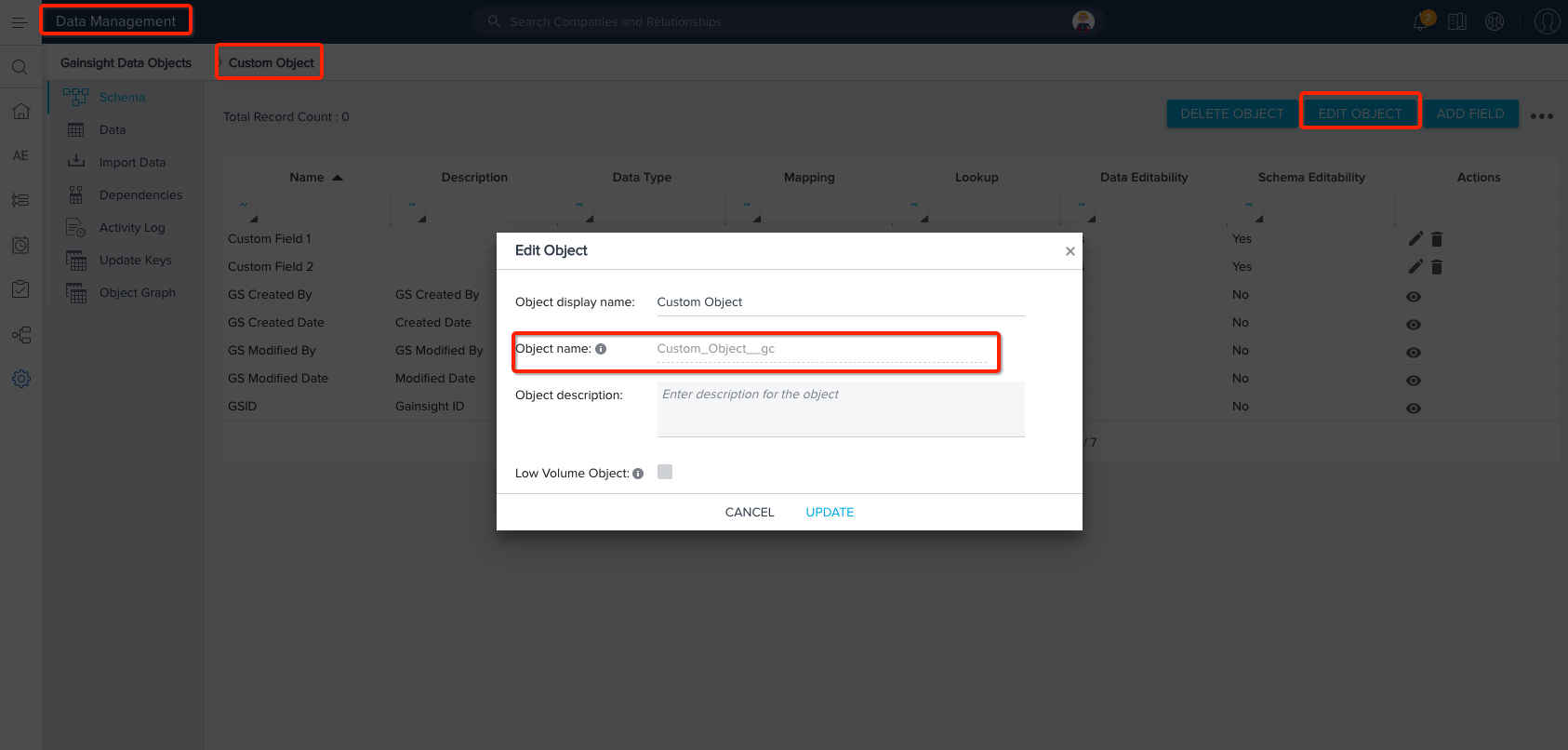 Your field API's can be found in data management, click on your object, then click the three dots on the upper right and select Field Name.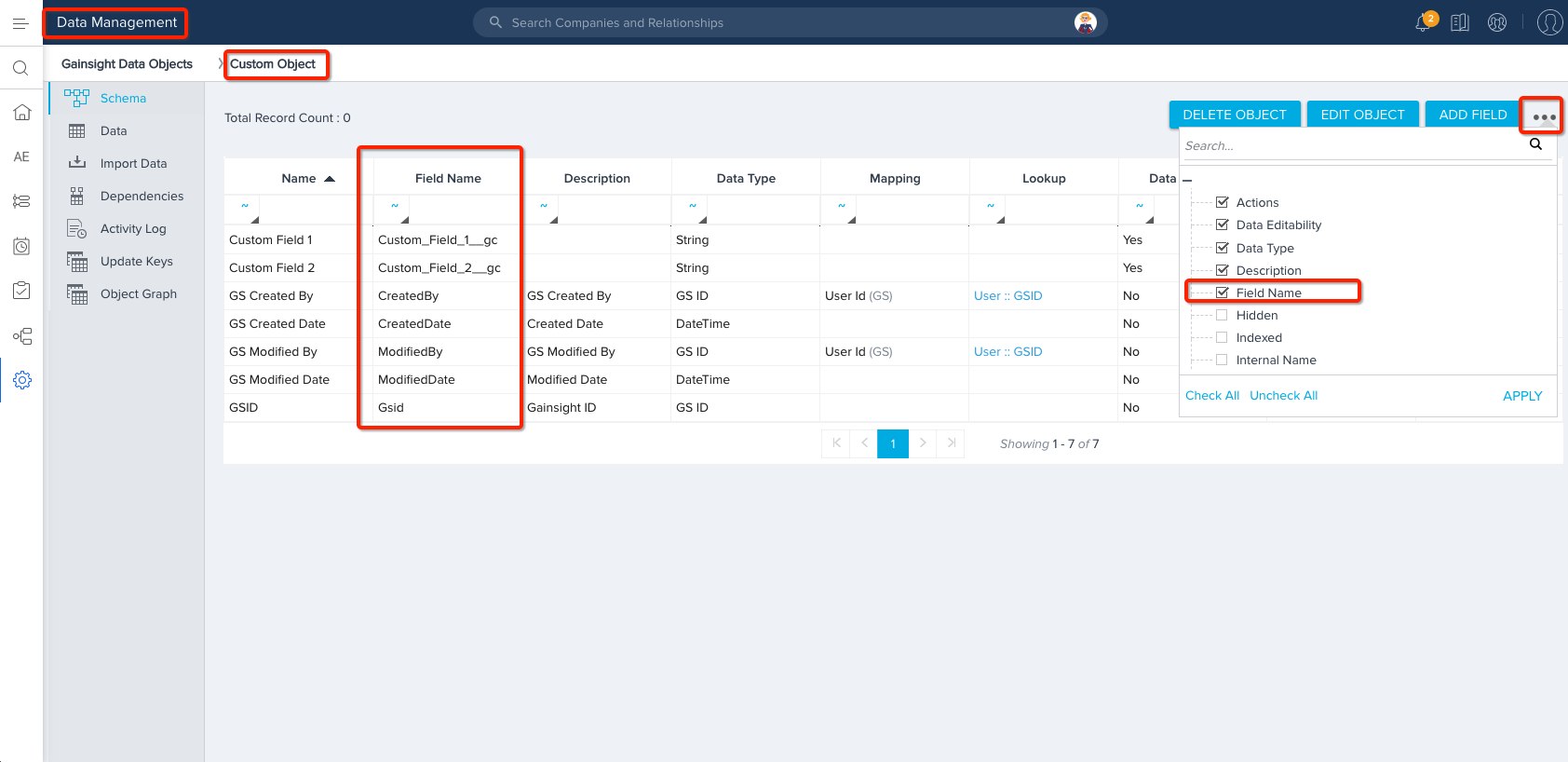 View original