When you are using success plans to track your long term projects, aren't you always curious to check how much of it is complete and what is the progress made so far?
Of Course yes, and if I tell you that there is a seamless way to track that with just a simple data designer job, won't you be excited to check how?
So here is how you can do it.
Create a design designer to pull theCS Task object. This object contains all the tasks information of any CTA. Specifically to pick the tasks of success plans only, need to apply filter type= Objective as shown in the image and pick the below fields. We are bringing the count of all tasks under a objective and grouping by CTA, company.
Note: If you have multiple success plans, then we need to add a success plan template name as well to filter out the required success plan.
Then in the other data set just pull the count of only closed tasks similar to the dataset set in step 1 just with the filter extra for status.
Now we merge both the dataset and do a left join, the dataset with count of all tasks being left dataset to bring in closed task count and open task count into the same transformation.
In the next transformation, create a formula field to calculate the rate of completion using the task counts.
Once you save you can click and preview the final data set how it looks like, to check the percentages.
Then run this job and schedule it to run daily, and you can see this dataset will be available as a data space in report builder on which you can build reports like any other dataset. Incase if you the data set to be available as an object, this option will be available in the configure section.
Also, there is one more way to do this directly from the report builder, pulling the Call to action object and using the Closed Task Count and ALL tasks count fields in formula field.
But the catch here is you cannot apply any filters on tasks let's say if you want to exclude tasks that are on-hold or not applicable for a particular company. If you don't have any such filters, just directly use this overall counts to calculate easily.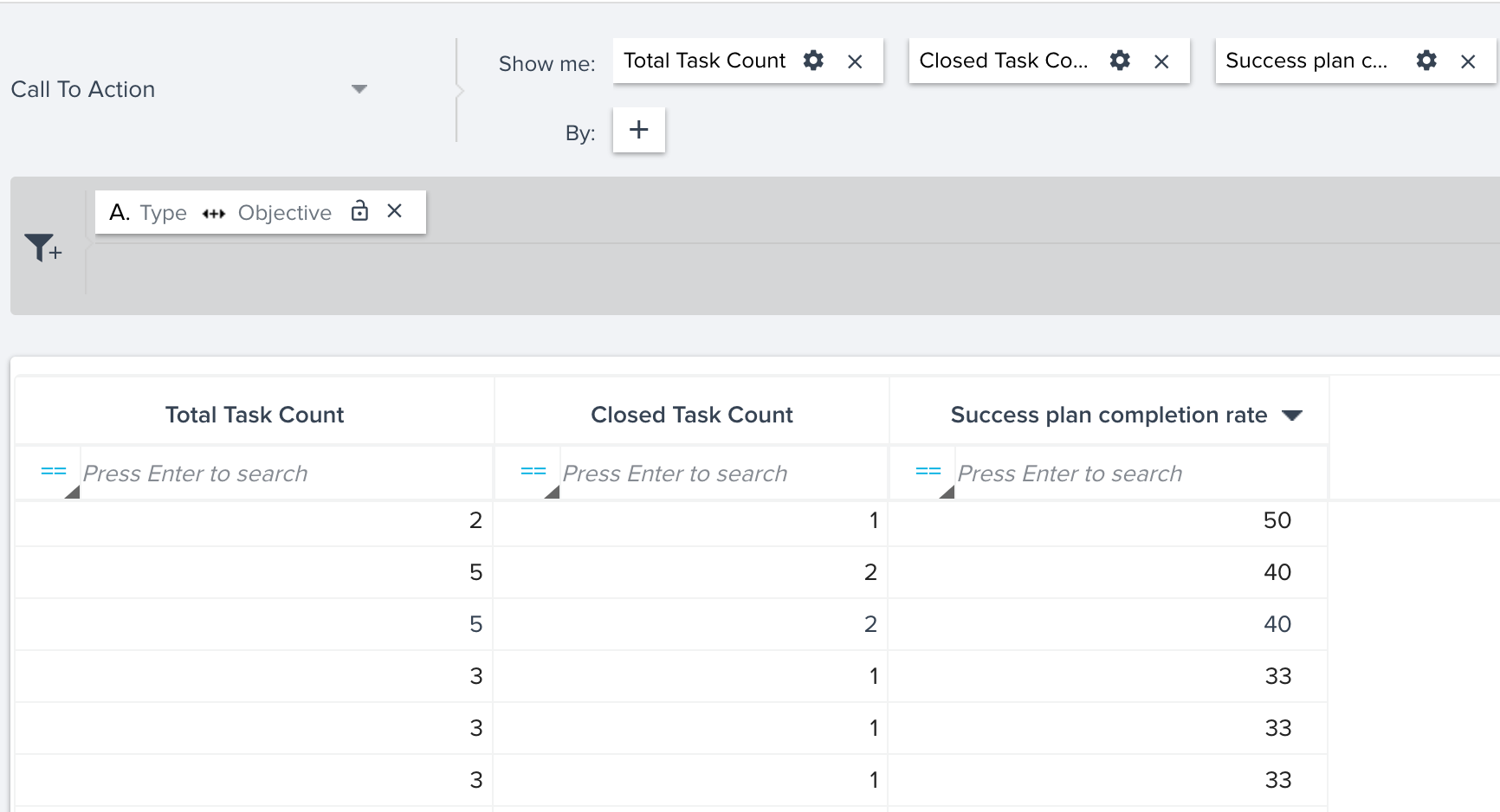 Hope this helps, if you have any questions let me know in the comments.