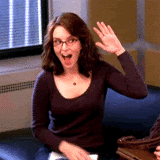 July was a big month for Admin certification, and August is going to be 
too! We're launching a new Level 2 admin certification for Reports & Dashboards. It's our first practical exam where you build reports and a dashboard in the Gainsight NXT environment. Stay tuned for an official announcement in the next few weeks!
For this month's contest, you can win swag by sharing your Credly badge on LinkedIn! Follow this link for instructions on how to share your badge, and use the hashtag #gainsightadmin! This helps us build awareness and recognition in the market for Gainsight Admin skills, experience, and certification. If you earned your certification in July and you've already shared your badge on LI, you can still win. For everyone that shares their badge by August 15, I'll put your names in a hat, and pick 3 winners! 
In July, we certified 12 Gainsight NXT Admins (Level 3):
Joseph DiFilippo
@kcsp 
@Pankaj 
Rhiannon Hargrave
@colette_goode 
Vikas Srikanth
@johntrask_bt 
@Niall 
@ewinglel 
@taylor_young 
@leah.myers 
And, we also certified 16 Associate Admins (Level 1):
 @rebeccatripti 
Deepika Nasika
Shalini Ranga
Chase Hall
@Krista21
@bwwalters17
Giovanna Sanchez-Esquivel
@edleguizamo
Christine Moore
Marisa Craig
Ravi Kumar Gurram
Bindu Rajya Lakshmi Tekumudi
MBSG Lalitha
@ashleyyoung 
Patrick Mooney
@jcb_iv 
Congratulations, and great work everyone!