What's your greatest clue that you're emailing a support rep who isn't thinking of you as a human? Let's start a thread below of the most egregious violations.
I had two support email conversations recently where the first reply was a bunch of boilerplate questions that I'd already answered. Fuming. Would hate to create that kind of experience through our own customer success program.
Next week, I'm joining two Gainsight experts (@lane_h , and @Tori Jeffcoat ) talk about how to make a digital CS program feel -- and actually be -- human-first.
👉 Info & Register 👈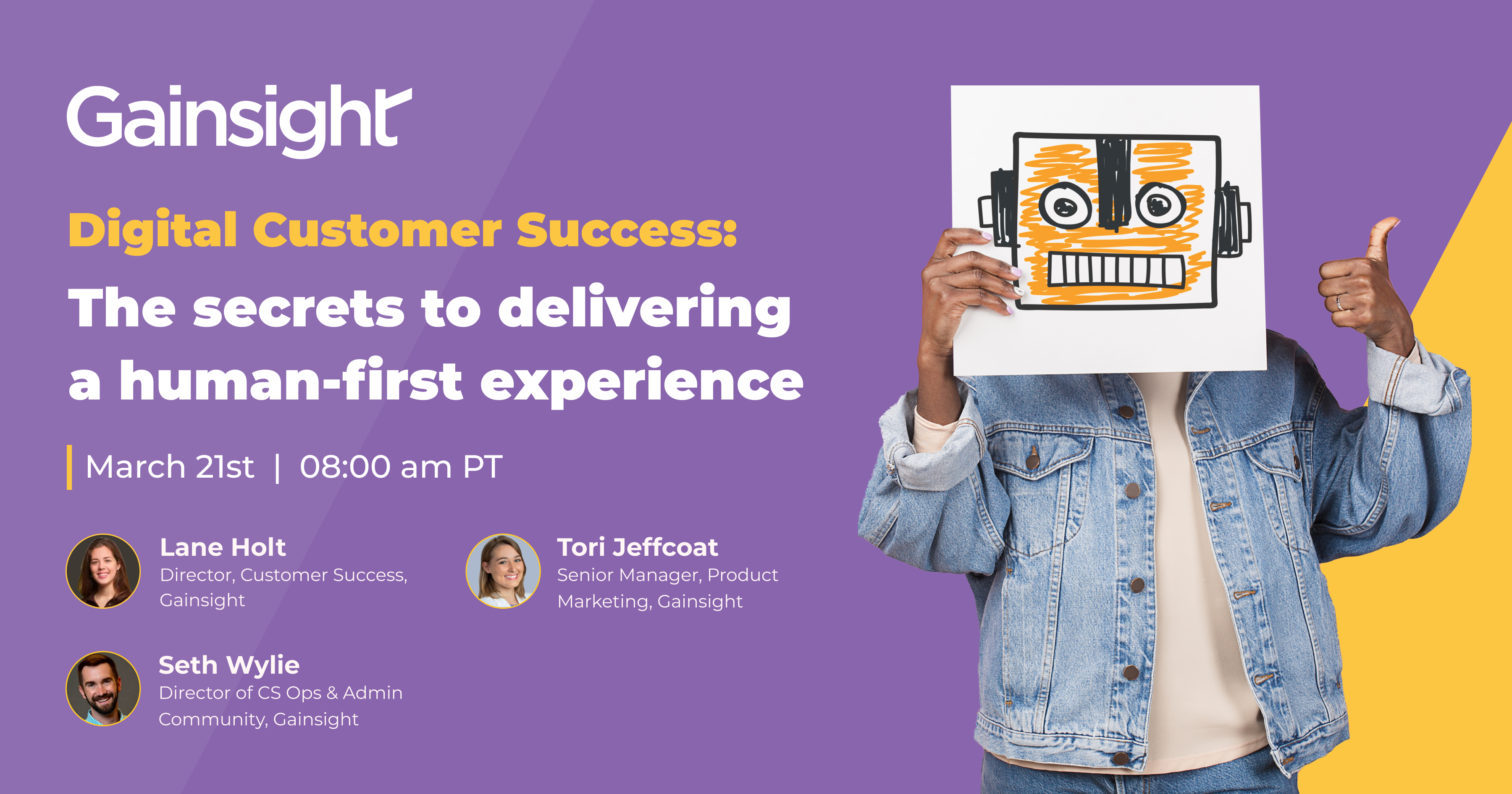 Drop your thoughts below about a clue that someone's being a robot with you!