We are migrating to Salesforce lightning  and we are a NXT edition customer. Are there any issues/caveats we should be aware off during and after the migration when it comes to Gainsight?
Best answer by jean.nairon 16 October 2020, 21:28
Hi @meenal_shukla, 
In the instances that I've worked in, I've never seen any issues with Gainsight when migrated from Classic to Lightning. The switch from Classic is just a UI change and doesn't impact any functionality in Salesforce. In fact, you can actually enable users to toggle back and forth between Classic and Lightning. This is most likely something that your team could try out within GonG as well.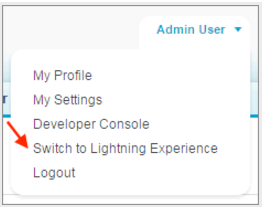 The only thing that changes when you make the switch is the Salesforce header and menu bar. Everything below the menu bar that belongs to Gainsight stays the same. 
Classic Menu:

Lightning Menu: 
There's a few more details on what changes with the Account widget. There just minor changes and don't really modify the user experience much. 
https://support.gainsight.com/SFDC_Edition/Administration_and_Permissions/General_Administration/Gainsight_and_Salesforce_Lightning_Experience
The only thing this really changes is Salesforce. If a company is used to managing everything in Classic, I've found some users can struggle a bit moving to Lightning. There's lots of UI improvements in Nxt so some people can get annoyed that the buttons have moved around and layouts look different. 

Outside of that, Lightning came out in 2016 and SFDC customers have had 4 years already to make the switch. Historically Salesforce has said that there were no plans to kill Classic but that might be changing. Some of the SFDC rumours are suggesting that Classic will be dead within another year. But who knows. I suspect it will be incredibly dependant on SFDC convincing their big old customers to make the switch which has clearly been a major hurdle for them. 

That being said, I do mostly recommend Customer Success teams to use Lightning and Nxt. Even if the rest of the business wants to stay Classic, its better for CS to be using the latest and greatest functionality in both Salesforce and Nxt. And Lightning + Nxt just looks better – the UIs together look much cleaner with both brand new versions. 

If you're customer is worried about the change, I would recommend they turn Lightning for a few users in CS to test it out. And then they can gradually roll it out if there is some resistance to change. 
View original