Currently GS has never handled scorecard for color blind people very well. Multiple ideas have been thrown around. However, if the character limit for the Grade schema could be increased from 2 this would solve the use case.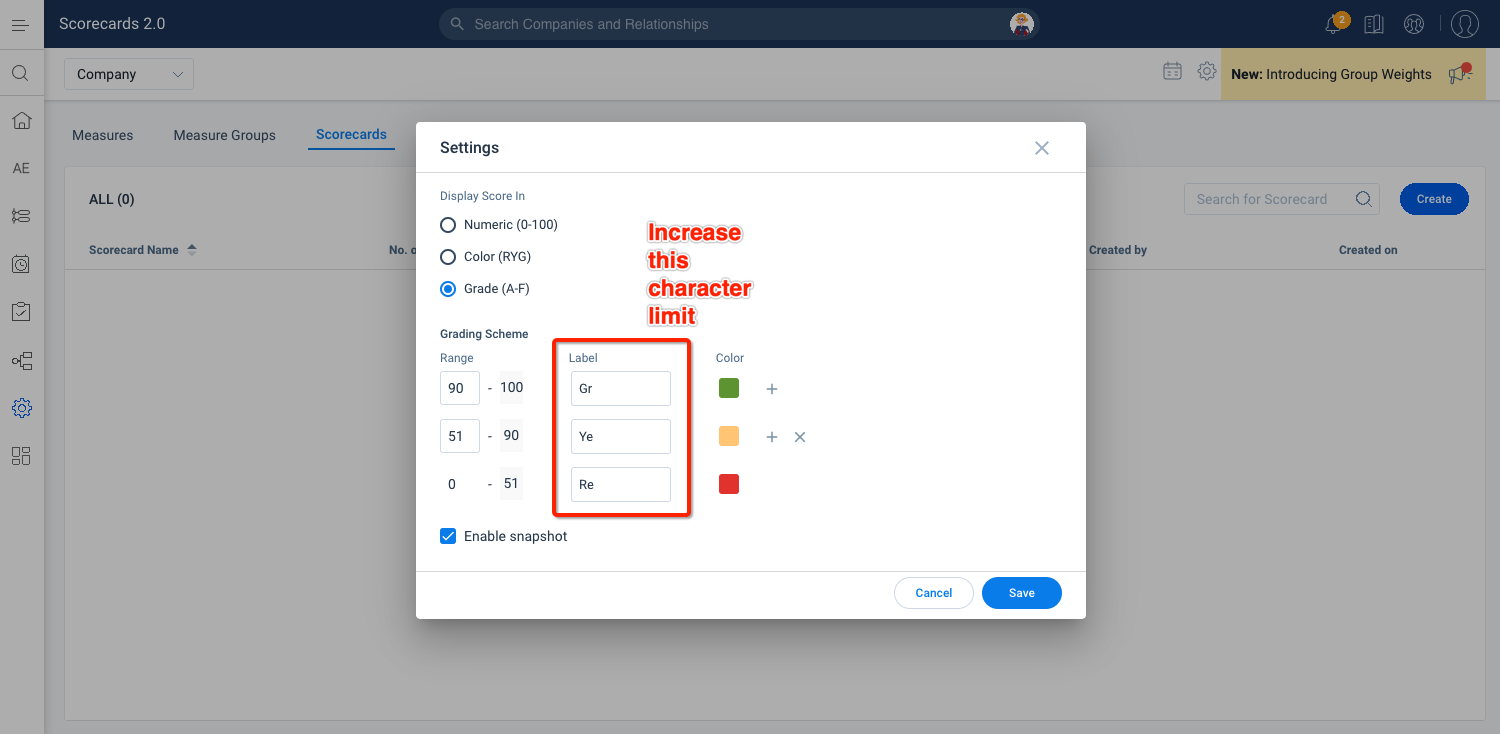 This would give you Colored Text
Note, I got the full word Green in there by adjusting the HTML code. Obviously not something that should be done. But, I was just testing to see if it was possible and what would happen. It seems like the 2 character character limit is just some hard coded limitation that can be adjusted and then this would be a huge solve for it.