Ran into an issue where the Linked Object configuration did not appear to be working on a CTA I created, where I had a Link to the SFDC Opportunity object on the Opportunity CTA type.   The little 1 that usually appears on the CTA Detail view wasn't showing up.
I opened a support case and was told it was because I had a Company-level configuration for the Opportunity CTA type, so the Company level config overrides the Global Config.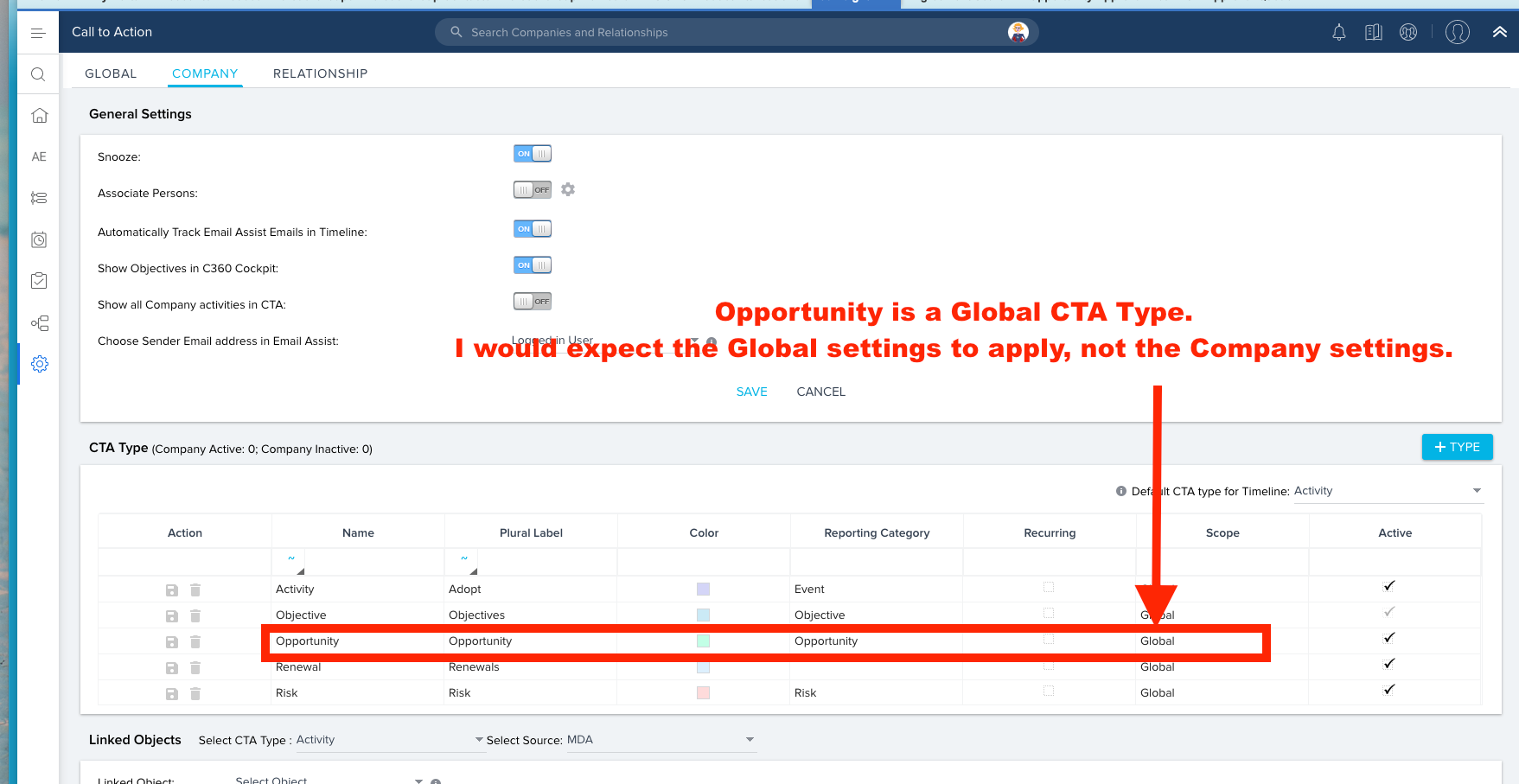 That doesn't make sense to me from a design perspective.  If I create a Global CTA Type, then why would the Company level configuration override it?