Hello Team,
Currently we have a limilation that we could only add maximum of 10 contacts in the 'To' section.
I've recived a request from customer that if we could increset this limit?
https://support.gainsight.com/SFDC_Edition/Cockpit_and_Playbooks/User_Guides/Send_Emails_from_Cockpit_(via_Email_Assist_and_Send_Email_Option)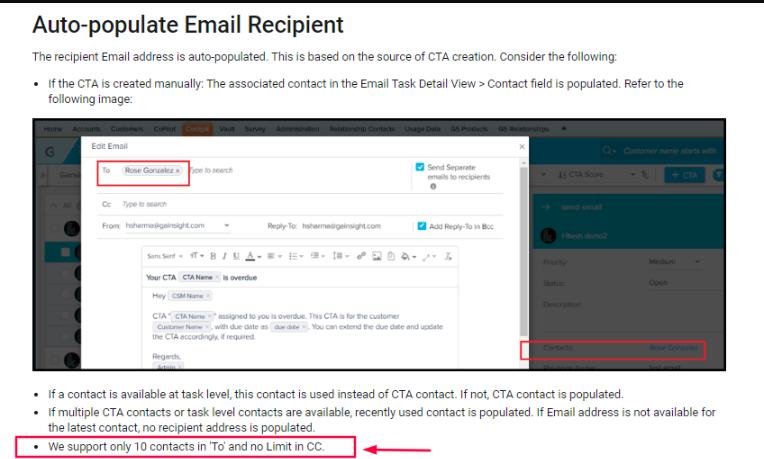 Is there any possible way of implementing the increase the limit of adding of these contacts in the near furture?