The ability to edit success plans objectives for internal collaborators doesn't make sense semantically or technically. We need this to be improved for usability AND to make sense with the promise to "edit all objectives":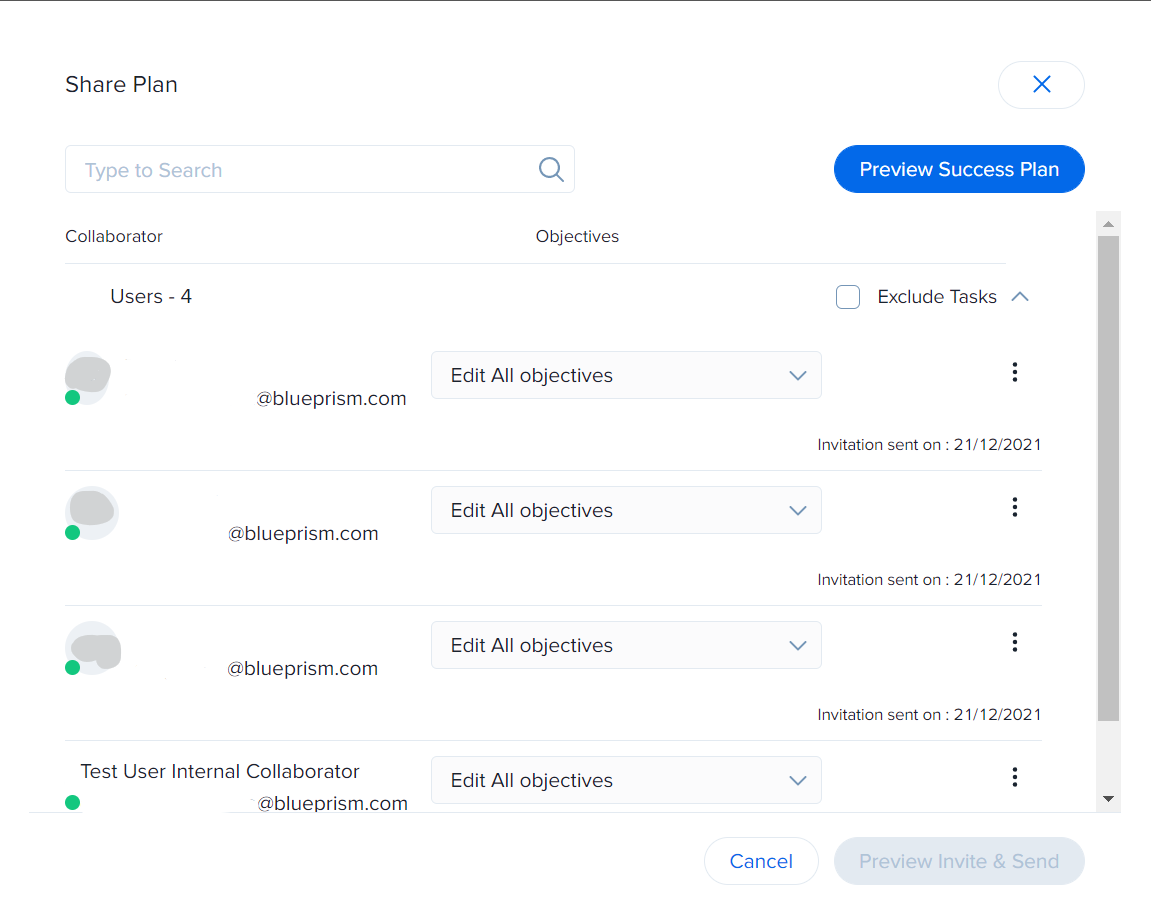 A Success Plan objective (CTA) is made of:
A name
A company associated
A due date
An owner
A priority
A status
A category
Success criteria (description)
Comments (description type field)
Ability to add a playbook
Sub-tasks with their own set of name, due date, description
HOWEVER
We're only able to edit some of the attributes of the objective. Which doesn't make sense. It's not what editing an objective means. It's not comprehensive and is selling something it does NOT do.
WHAT WE MUST BE ABLE TO DO
Editing an objective consequently must give us the ability to:
Change the name (possible)
Change the due date (not possible, PLEASE MAKE IT HAPPEN)
Change the owner (not possible, PLEASE MAKE IT HAPPEN)
Change the priority (possible)
Change the status (possible)
Success criteria (possible)
Change the comments (possible)
Add tasks (not possible, PLEASE MAKE IT HAPPEN)
Change the due date on a task (not possible, PLEASE MAKE IT HAPPEN)
Change the owner on a task (not possible, PLEASE MAKE IT HAPPEN)