Background/Context: Executive Leadership Teams need the ability to easily manipulate and quickly export customer data for thorough ELT client review/discussion. 
Situation: Currently when exporting a bar chart you can only select 1 bar to export at a given time. For example in the screenshot below if a leadership team is assessing customer initiatives that are red/yellow and green, they have to click each individual bar/which groups that data, export, then consolidate all 3 data sets into 1 excel. This is extremely cumbersome. 
In the example below each bar represents an ACCOUNT. It would be great to export all 5 data sets within this account (1 red) (4 yellow). Instead you must click the red section to export, then click the yellow to export and consolidate in excel. This is only for 1 customer. Doing this for every customer requires that same manipulation over again.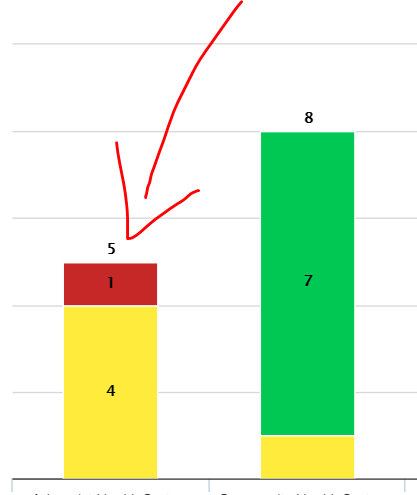 Product Enhancement Request: Add the ability to click to select/drag multiple bars that should be exported in 1 excel.  
Additional Impact/Use Cases: The ability for export is critical for communication and also cross collaboration among teams. For example in our organization AEs and CSMs leaders conduct client reviews and can benefit from the quick and easily ability to consolidate data they share on 1 account.