Posting On Behalf of a Customer.
Currently in Success Snapshots 2.0 we have below options when adding default slides for Success Plan.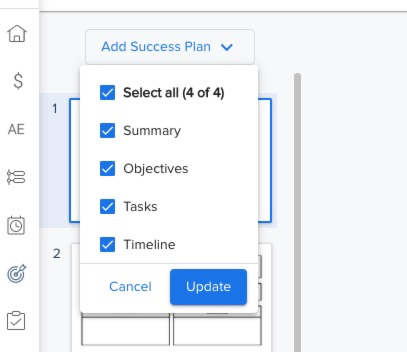 On testing, Timeline option only exports the timeline of individual objectives. Timelines recorded on the Success Plan aren't included.

Someone could possibly make a custom report on Activity Timeline and filter for "SuccessPlan" context name, but there isn't an option to "Filter Success Plan data" dynamically per the Success Plan the Success Snapshot is made on. Without being able to dynamically filter on a Success Plan you run the risk of getting timeline from other Success Plans.
Given a workaround isn't available for this it be nice to have this added into the product.