Hey Team!
We've recently had a few customers ask about the ability remove access to the "Edit" icon in the "Action" column of the Relationship Tab in C360.
Right now when we view relationships on the C360 page without access to edit these, the edit icon still shows as "not greyed-out" unlike the "Delete" icon when users lack those permissions.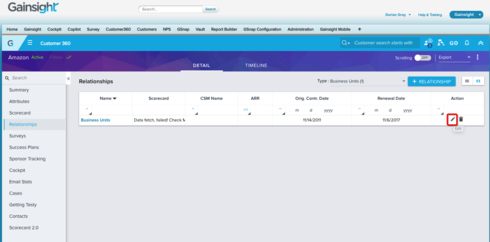 Compared to the delete icon, which will appear greyed-out when permissions are lacking: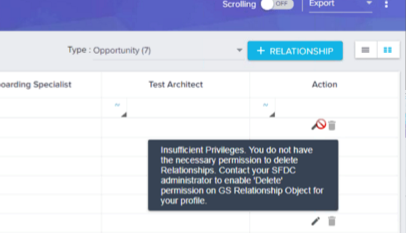 We would like to see the edit icon have similar messaging if possible. Alternatively, a way to limit users access to this "Action" tab (which is standard in Gainsight).
Thanks for the assistance!
Logan Thome