Hello,
I am not sure if this is on the roadmap, but I would like to see some cleaner UI for the C360 page with contacts. Currently all  companies and/or relationships that a contact is related to is displayed within the C360 with no filters on Active or inactive contact status. 
If a contact is inactive then those links to that company or relationship so no longer be displayed in the contact for the users. See below screen shot.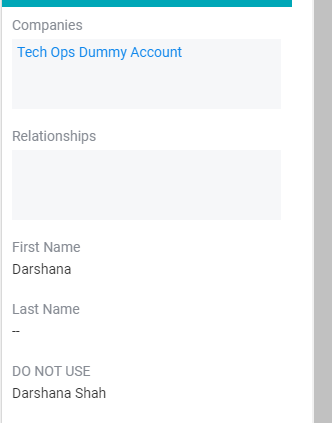 Again not sure if this is already in the roadmap. Or if there is a work around please let me know so that we can make this cleaner for our user base. 
Thank you
Darshana