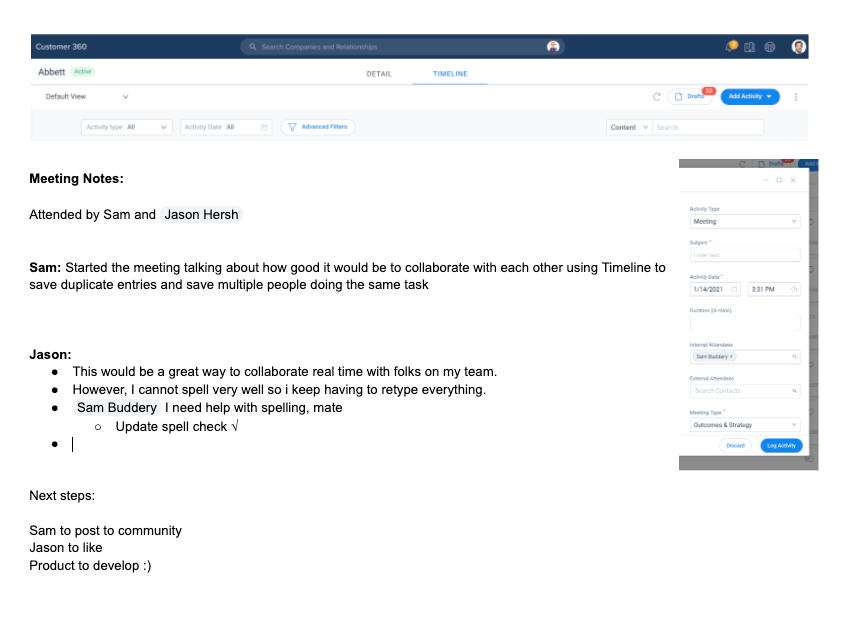 When multiple stakeholders are on the same meeting, it can be a waste of time and typing for multiple people to take notes or a challenge to know who is responsible for taking notes.
With a Collaborative Timeline, Gainsight could allow the workload to be shared and for non-presenting team members to take notes and then pass the ball all in realtime.
This would make Gainsight timeline THE PLACE to log customer activity even more than it is today.
See mock up video: https://www.loom.com/share/bb6c0ae70a794a58937e1ddaa503488e