Hi.
Recently, I tried to load the Internal/External Attenees list to the Milestone Activity using "Load to Activities" Action in Rules. But I am unable to choose any feild for the Internal/External Attenees Field.
Screenshot: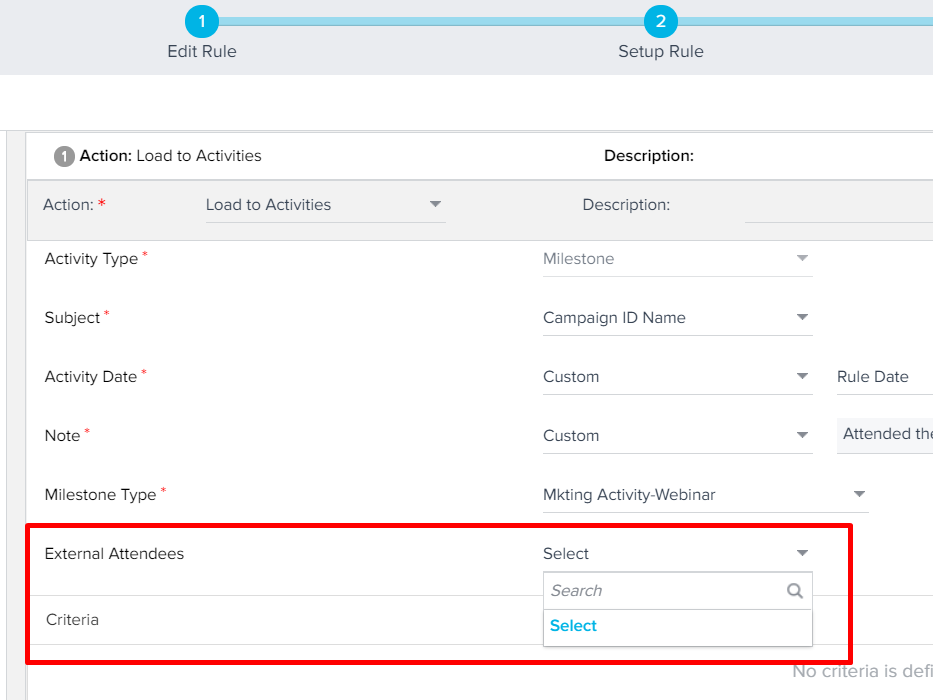 My use-case was very stright forward. Every month we are conducting some Weibinar sessions using SFDC Campaings. So all the Participants list will be store in SFDC Object with the Contact Email and Name.
So right now, what we are doing it, we are searching for the recent weibinar and Attendees List. And opening the particular C360 Page related to that contact and creating a Milestone with all the necessary fields along with the Attendee Name.
Doing this process was very lenghty and time taking.
So we thought to automate it via rules. But we are unable to choose any field in the Attendees Field.
If we have a Option to select or map the Contact Email or Conatct Name to this Attendees field would be a huge help for our team.
Thanks.