Hi!
I've been working with an issue to pull out a slice of the data from HubSpot, but unfortunately the filters available to apply on dates only work on a fixed date. This means that is necessary to update it manually from time to time to avoid a job's timeout caused by the size of the dataset, and also extracting the same data unnecessarily.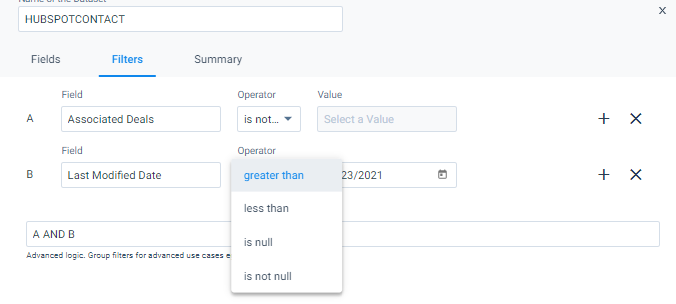 I'll be great to have advanced filters such as the ones that we have in the Rules Engine, or at least to be able to filter only the data from the last xx days to improve the connectors' performance .

Thank you very much and Merry Christmas!