Prior to the recent Gainsight Community platform change, emails from the community when a post was created or updated would contain the context of the post.  This was so much more efficient – I could read the context of the post and/or the update directly in the email and if it wasn't something that interests me or to which I feel obliged to reply, I could just discard it.
Additionally, I've observed that I'm getting emails that say a "new" post was created, but it's actually a response to a prior post.
As an example, please see below.  I received this email today and it states "A new topic has been created in CS ideas" created by user "jaw"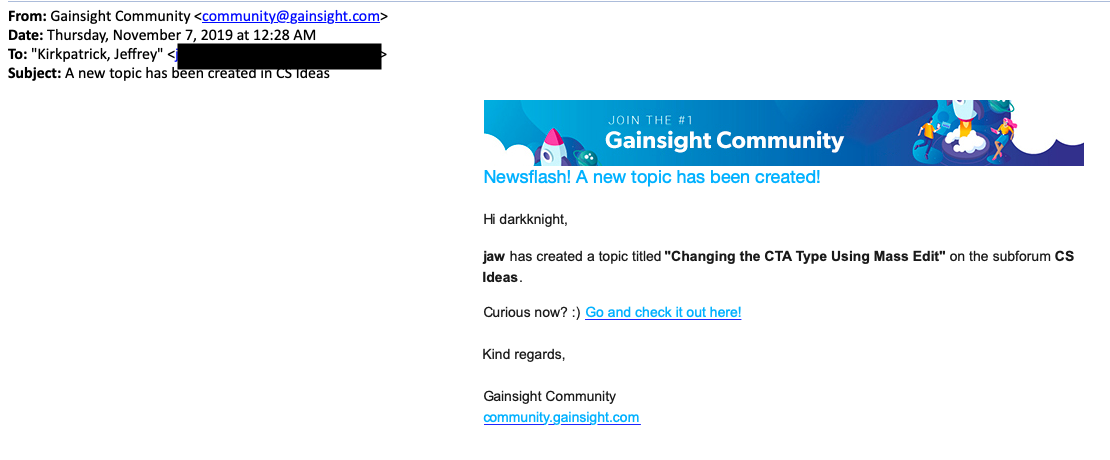 However, when I clicked on the link to go view the post, I found that this was actually posted 5 months ago.  Apparently the reason I am getting an email today is because I previously commented on it, and today someone else also commented on it.   
It's very confusing to get these emails thinking they are new posts, when they are simply updates to a prior post.  
Has anyone else observed similar behavior?