For customers who are new(er) to Gainsight's CTA configuration options, you'll want to refer to this new
How to Configure Cockpit and CTAs path
on Gainsight Go. It contains a series of articles that will walk you through the process of configuring Cockpit's list view, CTA and task detail views, CTA types, linked objects, etc.
We've created a handful of documentation paths, which you can find by searching for "path", and/or by keeping an eye out for these docs path tabs throughout our product documentation: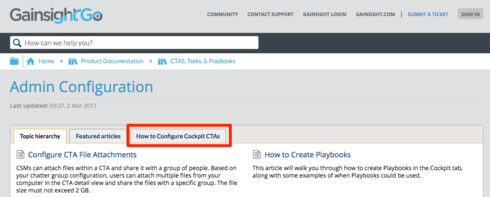 We welcome your feedback!