As we know that we can send reports through Journey Orchestrator, here I thought of sharing how to utilise this feature for sending risk managements reports.
 Think about the internal managers receiving the update about the risk accounts and their details through email every week! How helpful it would be for the managers to just have it in their inbox without having to explicitly open the dashboard and check for details every time. Also we do have option to embed the link of dashboard, so that the managers can directly navigate to actual dashboard if more information is needed addition to what is sent in emails.
Step1: Create reports that would help the manager to understand the what is risk about, and also with other details like renewal date, their ARR, stage, etc from Report Builder. Below is the sample report that shows list of Escalated Risks in the current quarter. Likewise create the reports which gives most useful information to manager to gives insights about what are the actions next to be taken.
Step2: Once the reports are ready, create an email template and import the reports what you want to show in the email using the button highlighted in the image.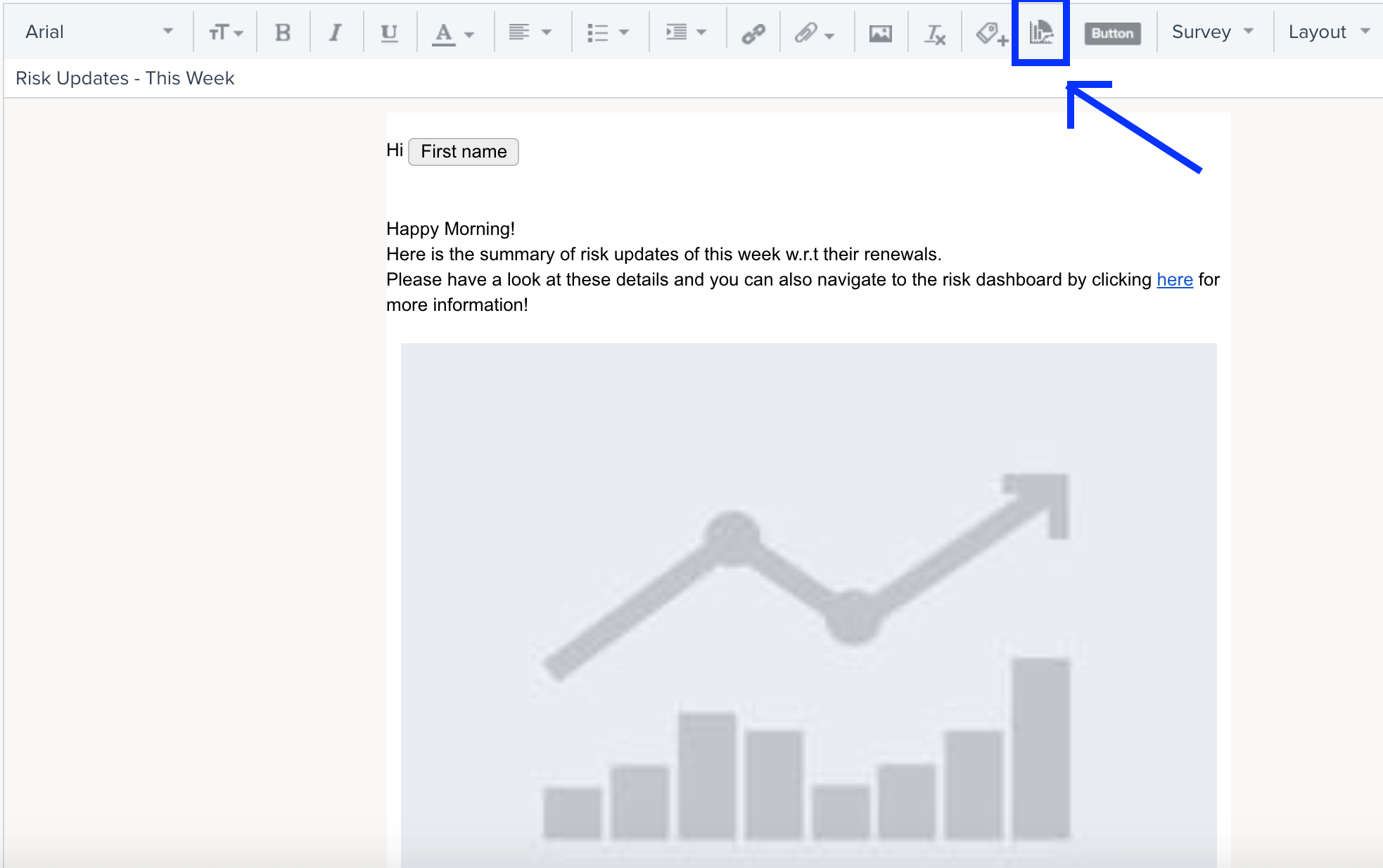 Step3: When you click on edit report, you will be able to browse through available reports and select the one which you need. Now to send the emails which contain only the the accounts that particular manager manages use this filter "To Recipients ->Contact". You will able to pull any 5 columns from the report so its always recommended to pull most important fields here and insert the link to that report, so that manger can navigate to actual report to look for more details.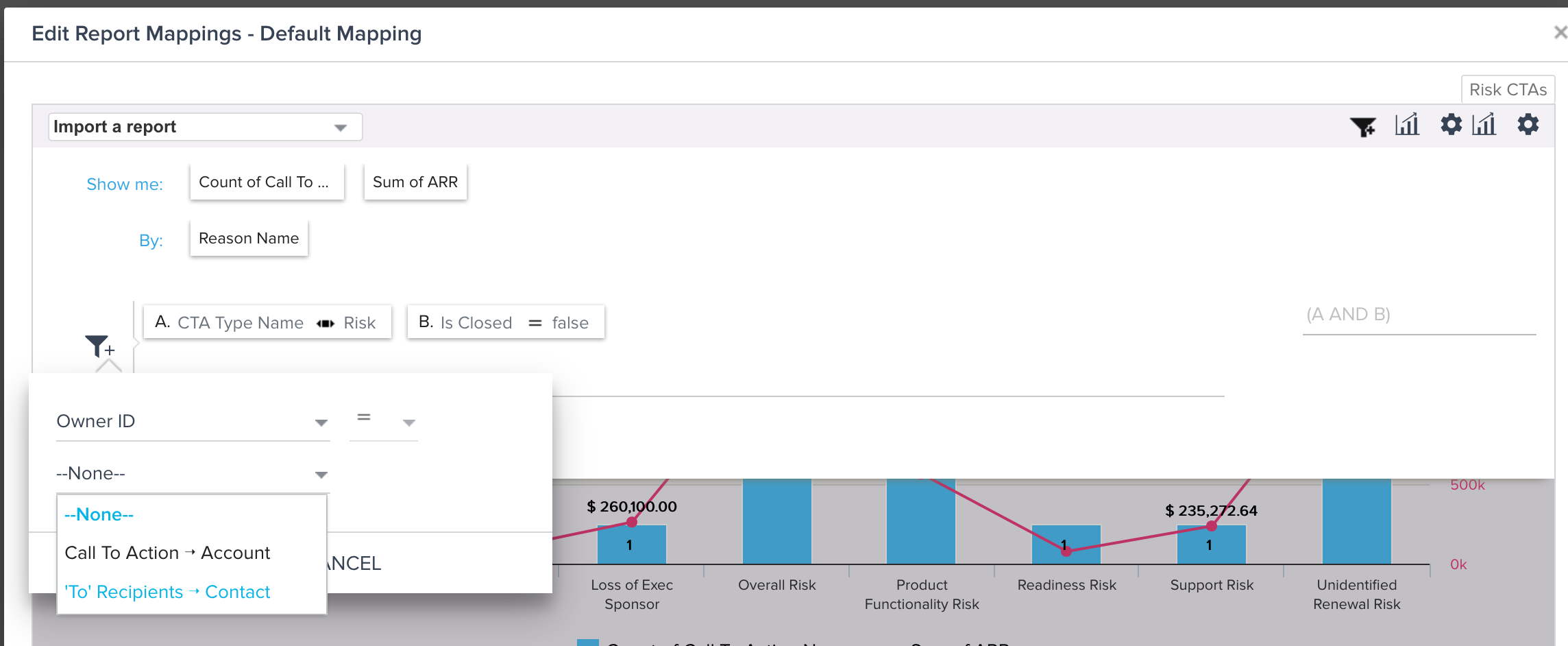 Step4: Now, create a JO program of type "User" so that you will be able to pull participants w/users instead of accounts.

Step5: Now pull the participants through any of sources types supported query builder, csv or powerlist. Then configure the source with appropriate filters to pull only the intended managers who should receive the survey. Pull in the basic details of the recipients like first name, full name, last last and map them to the standard fields in the program.
In the eligibility criteria, check the option to allow participants with unique criteria to enter after "Completed" so that managers receive the email as per the scheduled time periods.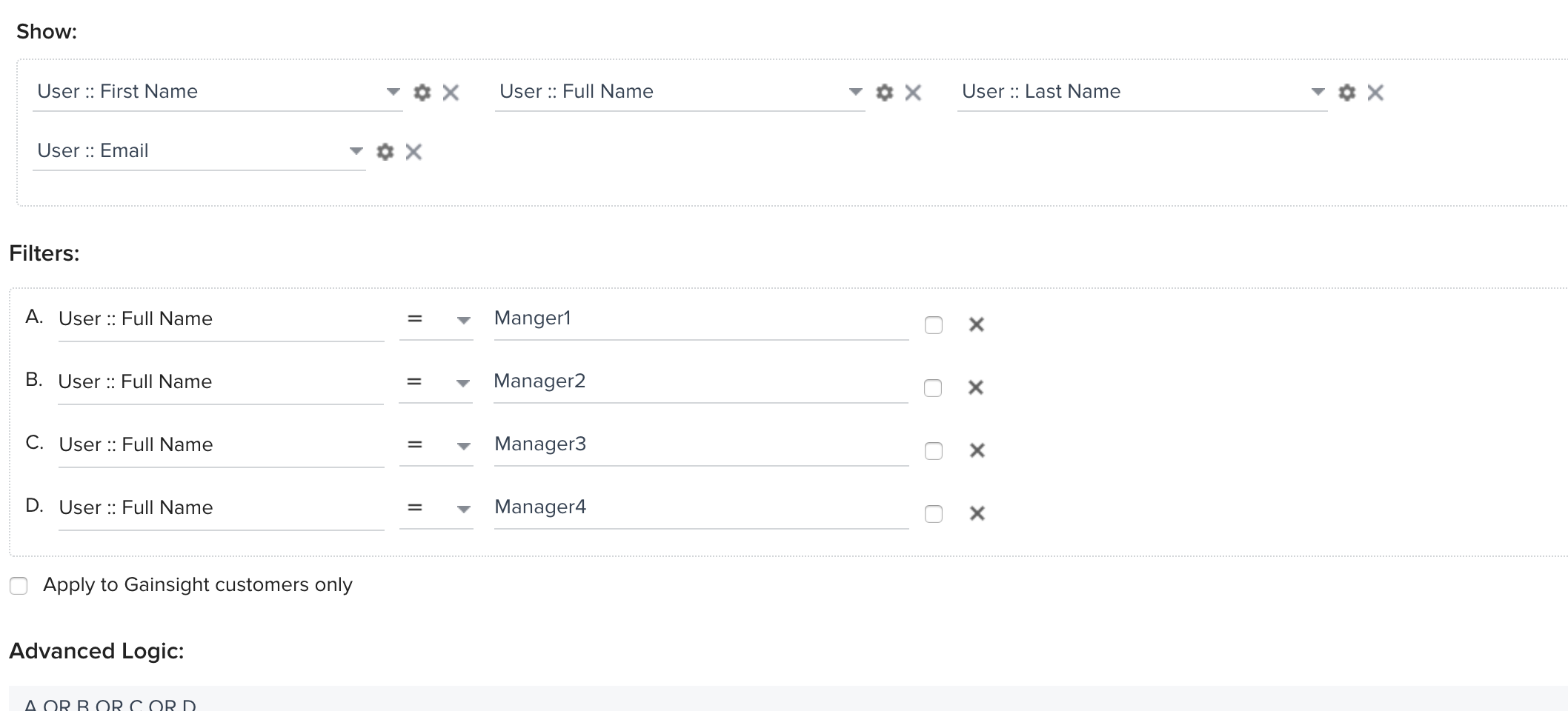 Step6: Go to email configuration, select the email template which contains the reports, and make sure you tag all the tokens correctly and fill in the all the email details appropriately.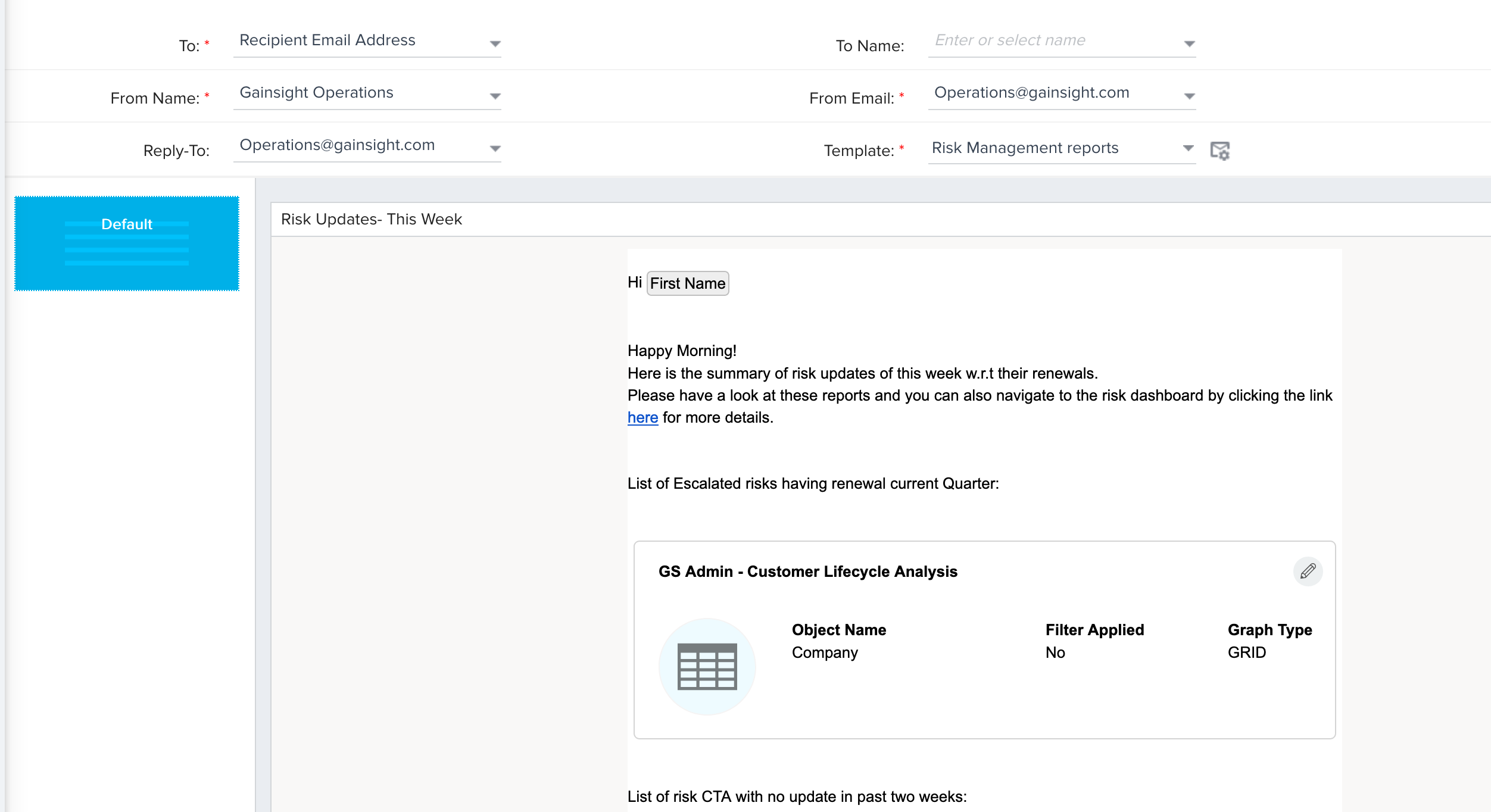 Step7: The last part of the configuration is scheduling the program. You can schedule the program according to time frame you would like to send the emails to manager like monthly or weekly. Here I have scheduled it run every Monday so that managers receive every Monday Morning!

Hope this helps, let me know if you have any questions.