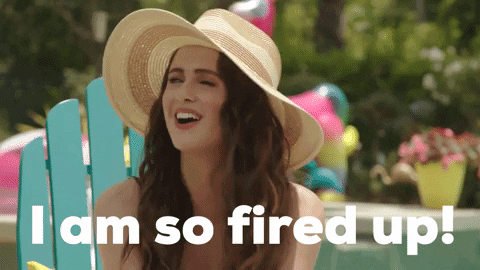 WOW 😝 only one week to go until Pulse Europe 2023 takes over the beautiful city of Amsterdam! 🇳🇱🌷

In the lead up to the event, we wanted to get the ball rolling and offer you the opportunity to start making some connections now before your trip, so that you can have even more rewarding, valuable, and delightful conversations when you're at Pulse Europe next week. 🤝

If you're 🔥 #FiredUp 🔥 and looking forward to making some human-first connections, in-person, hit that like button and leave a comment down below. 
Let the community know what sessions you're attending, what you are looking forward to the most and how many Pulse events you've been to - this will be number 7 for me! 🎉
If there are specific topics that are important to you…
Start a conversation below and let the community know what's top of mind. Arrange to connect, meet up, and discuss them over a coffee ☕️ 
---

If you haven't done so already, make sure to download the Pulse Europe app so you can build your agenda and connect with other attendees (this is a great way to start networking pre-event and remember, you can message each other via the app and arrange to meet up): -
Open the Apple App Store or Google Play Store and search for "Pulse presented by Gainsight" and download the app.
Search for "Pulse Europe 2023" and click the download icon.
Log in with your registered email. 
Enter the verification code sent to you (via email and/or SMS) and don't forget to allow push notifications for the best experience!
We're looking forward to welcoming you next week - there are plenty of surprises in store, bundles of childlike joy and an AMAZING ✨ 'intergalactic' ✨ after-party planned on Wednesday night. ⭐️🧑‍🚀🌝

Make sure your selfie game is on point 🤩 as your colleagues are going to be super jealous when they see how much fun you're having! 🥳

See you at the the Passenger Terminal in T-minus 7 days 🚀