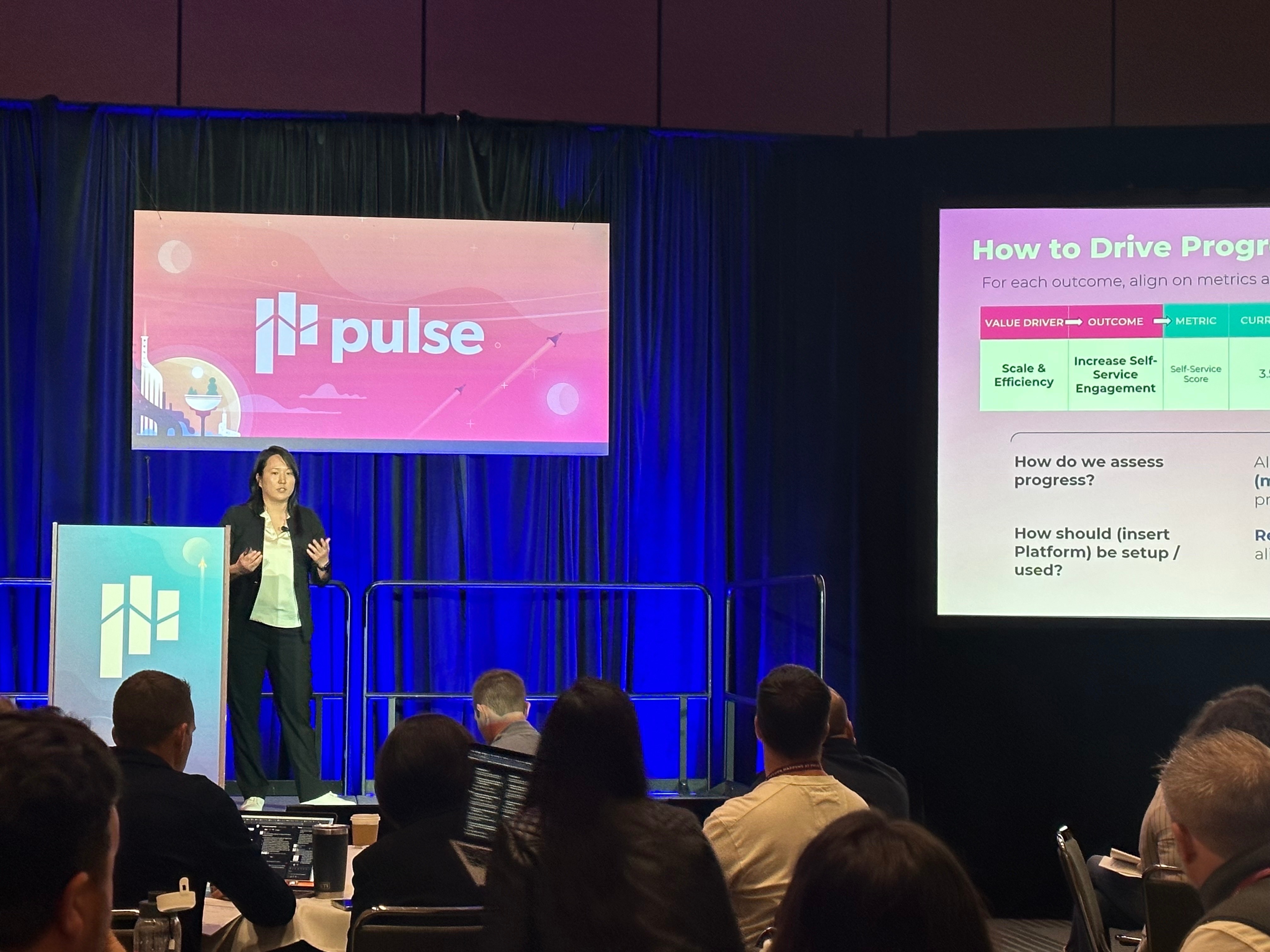 As a first time Pulse attendee, I have to say that Pulse did not disappoint! It was a jam packed week of sessions, customer meetings, meet and greets, Pulse puppies, etc. As a first time speaker for the CSM track ("Verified Outcomes and Success Plans"), I was able to witness the magic of Pulse in person! A few notes from my session that I spoke on: 
Do you currently have a value framework program at your company? If not, you can still apply the key parts of the "Outcomes Hypothesis" to help customers quickly identify and achieve value with your company. 
Understanding our customer's key value drivers (business challenges they are trying to solve for) is so essential. At Gainsight, we found that our customer's with at least 1 verified outcome at 3 months prior to renewal had 30% higher GRR than customers without verified outcomes. 
As CSMs, can we look at our BOB and identify each of our customer's value drivers

Value realization programs are designed to help you define how you are going to provide value to your customer and to help ensure continuous renewal.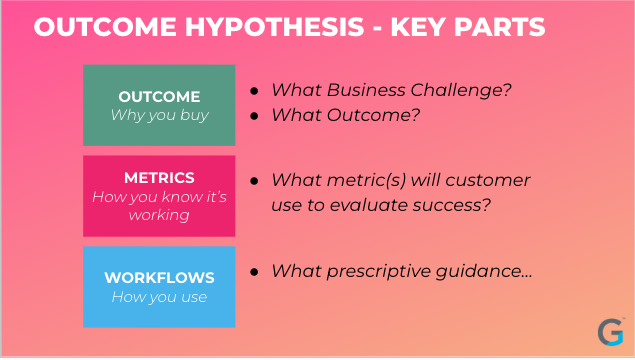 Last takeaway from Pulse 2023: Growth mindset. In the opening keynote, Nick Mehta shared a slide on the Fixed Mindset versus the Growth mindset. Prior to Pulse, I could not have imagined that I would have been a first time track leader, first time Pulse speaker, first time Pulse attendee, etc. Gainsight's Pulse conference was an event that I have had my CSM eye on prior to joining Gainsight. All this to say, there have been a lot of changes in the past year. I was reminded at Pulse that challenges are opportunities for growth. Let's lean into these changes together, learn new skills/processes, and view these moments as opportunities for growth!