Hello All, I'm seeking feedback and suggestions on how to make it easier to distinguish between multiple accounts in Gainsight that have the same name.
We have multiple accounts which are not duplicates, but share the same name 'George P Johnson' or 'George P. Johnson'. They exist in Salesforce and Gainsight in a 1to1 relation. Each is covered by a different CSM, and the CSMs would like to be able to distinguish which 'George P Johnson' account is their when the do a Customer search in GS. As it stands, when they search by name they get the multiple matching results with no way to know which they cover.
Merging the accounts in SFDC isn't an option, they exist for valid business reasons.
Any ideas?
Thanks!
JJ
Best answer by darkknight 16 August 2019, 18:20
You can add additional fields (i.e. Account Number) to the search. Go to Administration, Customers and under "Customer Search Settings" you can add it.

Then it shows up in search: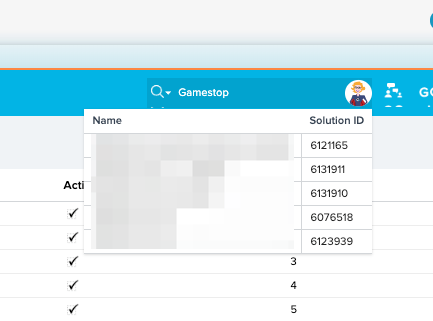 View original