I have a customer that is finding it difficult to type into the boxes on C360 due to the extra edit options for rich text fields taking up a large portion.
We would like the ability to either remove this box or hide and to also expand the fields to type in.
For example, the field you can see called "Client Sucess Manager" has the option to expand but not the RTA Fields of "Reason Given.."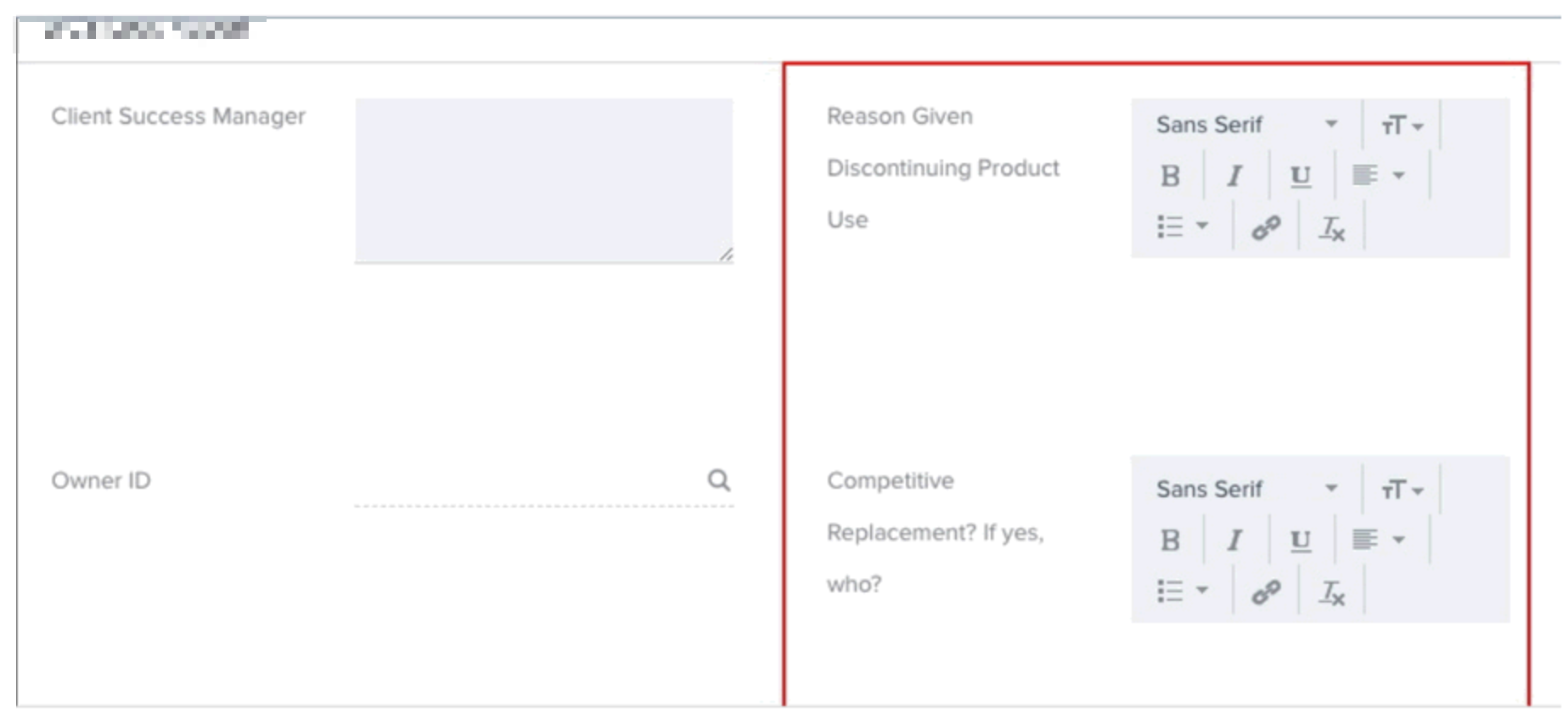 Best answer by azhar_uddin 3 March 2019, 23:28
Hi,
you can make the rich text to 100% width via admin of C360/R360 . The screenshot below is in case of Relationship fields, similar would be if it had been C360 attributes.

View original