Customers have brought to our attention that the names on scorecards used to show "Last Modified By" are usually abbreviated. Often, just a first name is shown. In Orgs that have multiple people with the same first name, this can lead to confusion, time spent hovering over the text to figure out which Logan was the one that made the last change!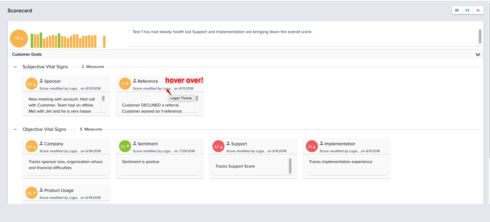 (From Trial Org)
Sometimes though, the name shown can be reduced down to just the first letter, depending on the length of the text preceding it. This isn't really useful information at that point.
Could there be a setting that enables the full name being displayed? Perhaps by "wrapping" the text to include a second line if necessary.
Thanks for your time. Take care!
-Logan T.