We are looking for a way to calculate change in customer health score (overall). My basic research (I am not knowledgable in the area of MDA scorecard options) shows that the "Company" object has a "Current Score" and "Previous Score" value. This would imply that the data exists.
What I am looking to do is calculate the differential between these two field values. If it's a non-zero value, then do an action (TBD).
My three questions:
Am I looking at the right fields?
How would someone calculate this in the nature described?
How can I capture both positive and negative values?
Thanks everyone!
Best answer by dan_ahrens 5 November 2020, 21:15
Hi @JaneProcurify you can do this in a Rules Transform task by comparing two fields in a filter. This will allow you to filter out either records where both values match or where they do not match (depending on your use case).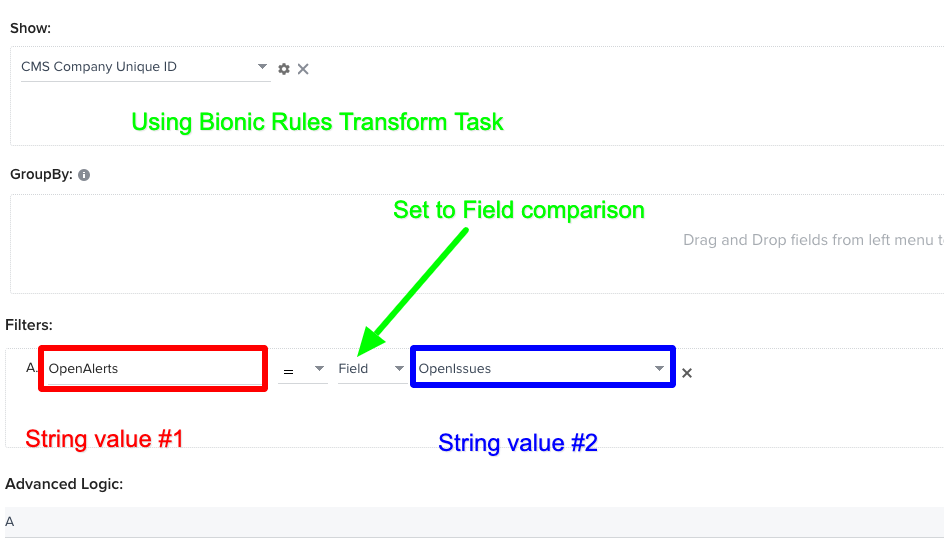 View original